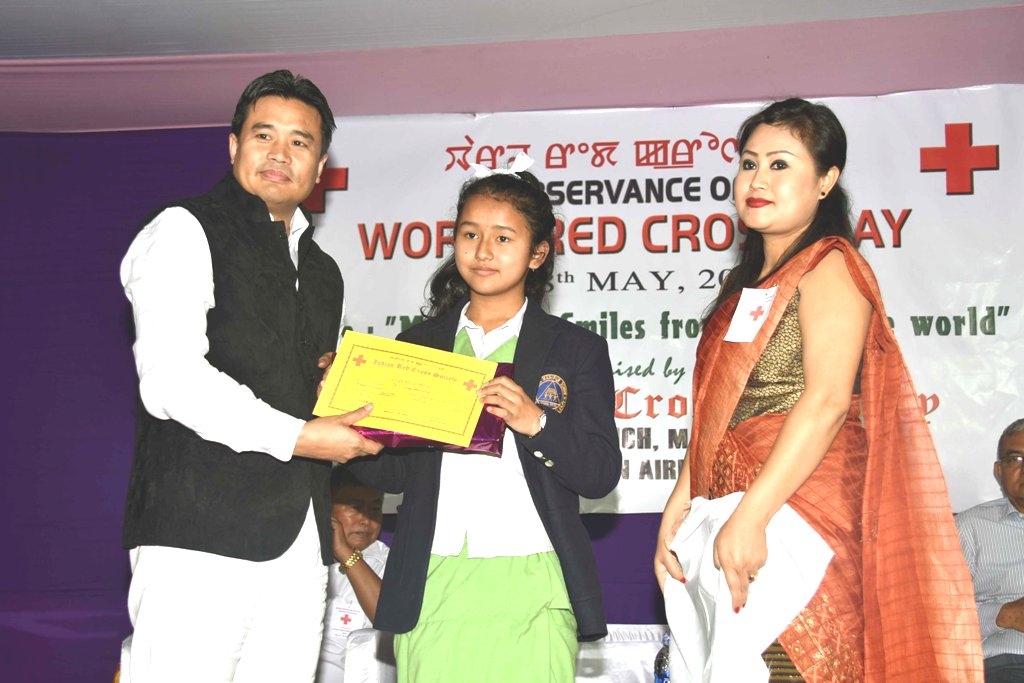 IT News
Imphal, May 9,
Positive attitude brings positive opportunities in life, said Information and Public Relations Minister Thongam Biswajit Singh on Tuesday.
Minister Biswajit was speaking at the World Red Cross Day, 2018 observation organised by the India Red Cross Society, Manipur State Branch at its M.G. Avenue, Imphal head office.
Addressing students attending the observation, the Minister said that one cannot achieve success without hard work. He said that we should also understand that luck favours only those who are hard-working. He said that we should also have a positive mindset to attract success. We may get all the guidance and support from our parents, elders and teachers, however, we will succeed only if we act our part and be hard-working, the Minister added. He also said that inspiring, encouraging and guiding the younger generation is also very important in building a society.
"Life is full of uncertainty, and we much act our part during our lifetime for the future generation", Bishwajit said while adding that peace is important to bring development.
"Without peace there will be no development and to bring peace in the society, we should bring unity amongst ourselves", the Minister said.
"We should bridge the communication gap amongst the different communities to bring unity and peace", he continued.
Biswajit also lauded the society and its volunteers for the service it has rendered in the State.
The observation was also attended by IRCS-MSB chairman, Management Committee, Dr. R.K. Nimai Singh IAS (retd.) and General Secretary, IRCS-MSB Dr. Y.Mohen Singh among others. Meanwhile, prizes were also distributed to winners of various competitions including painting, debate and extempore for various age groups held on April 6 as part of the observation.