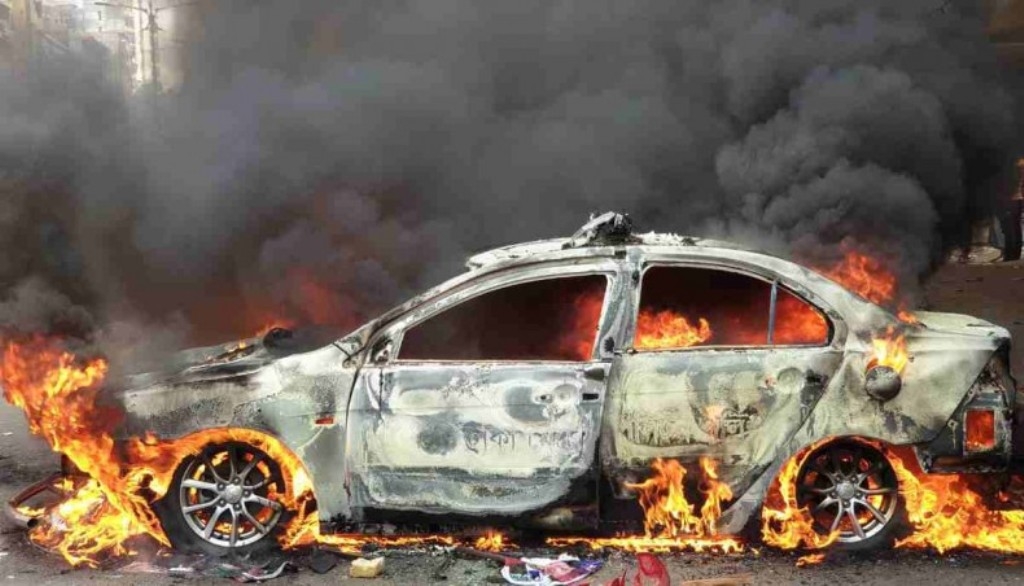 Siam Sarower Jamil,
Dhaka, Nov 14
A clash broke out between police and Bangladesh Nationalist Party leaders and activists in front of the party's Nayapaltan Central office in the capital on Wednesday, disrupting traffic in the areas.
Witness said BNP standing committee member Mirza Abbas along with his several hundred supporters marched towards their party office around 12:30pm and started staging a showdown there, halting traffic on the road.
Police tried to remove the BNP men from a portion of the road so that vehicles could pass through, but failed to do so.
At one stage, they locked into an altercation with the BNP leaders and activists and started charging batons to maintain the law and order.
BNP leaders and activists also started hurling brickbats at the cops, triggering a fierce clash between the two sides.
The clash was going on there till filing of the report around 1:25pm. Police also lobbed teargas to disperse the BNP activists.
The BNP men then torched a police van and vandalised some others in the Nayapaltan area.
BNP assistant office secretary Taipul Islam Tipu said that the clash broke out around 12:55pm as the police were trying to obstruct their leaders and activists from gathering in front of their office.
Traffic in the areas came to a complete halt following the clash.