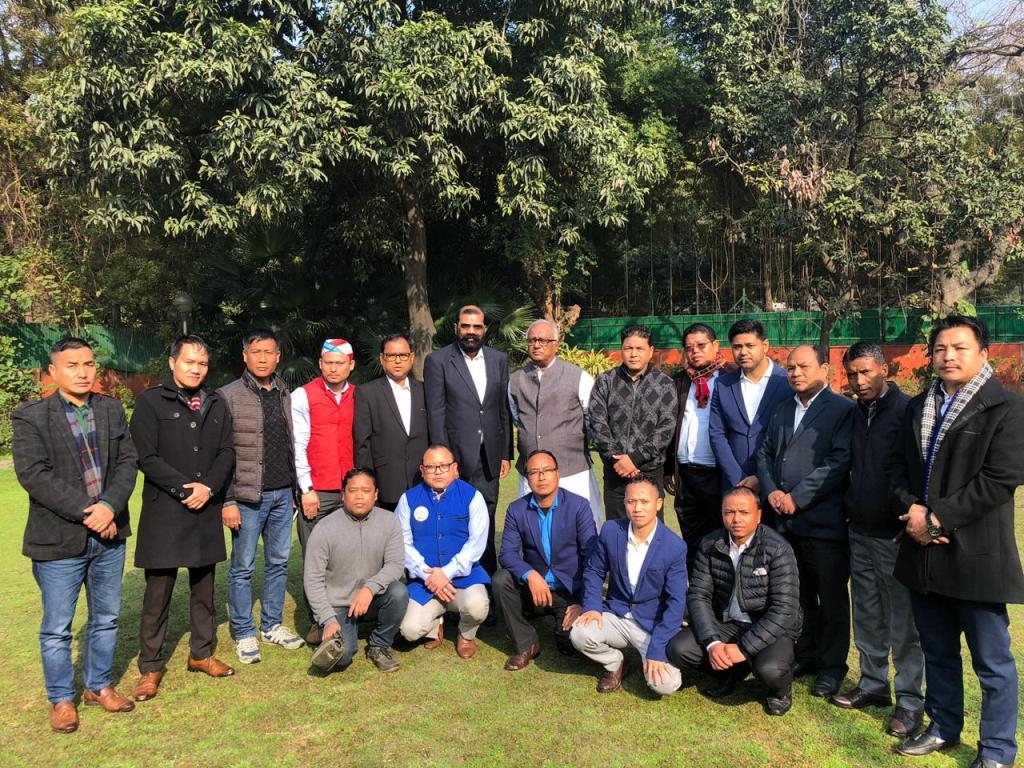 IT News
Imphal/Delhi, Feb 4
North East Student's Organization (NESO) continues its campaign against the contentious Citizenship Amendment Bill at the National Capital New Delhi. Delegations of the component of the North East Students' Body, the All Manipur Students Union (AMSU) led by its President Manjit Sarangthem is taking a lead role in the campaign along with other leaders of NESO.
The team is likely to meet the President of the AICC, Rahul Gandhi around evening today as per source available from New Delhi.
The NESO (North East Student's Organisation) had already met leaders of different political parties and urged then to give strong voice against CAB 2016.
On the first day, the delegation met Vice President of Janata Dal(U), Prashant Kishor. NESO source said that the JD(U) VP had given assurance to oppose the Bill to visiting members. He also said that the JD(U) MP  will vote against the bill if it is tabled in the Rajya Sabha.
NESO delegation also called on Biju Janata Dal Parliamentarian Bharturhari Mehtab who was also the member of JHPC on CAB to garner his support against CAB.  Further NESO met Meghalaya Chief Minister Konrad Sangma (NPP), Atul Bora (AGP), MK Jamatia ( Indigenous People's Front of Tripura) at the residence of Meghalaya Chief Minister.
Today, NESO delegation met Prof. Saugata Roy of Trinamool Congress M.P, K.C Tyagi, General Secretary of JD(U) and in the evening at 3 p.m team NESO likely to met a very influential leader, the President of Indian National Congress Mr. Rahul Gandhi at Tughlag Road 12.