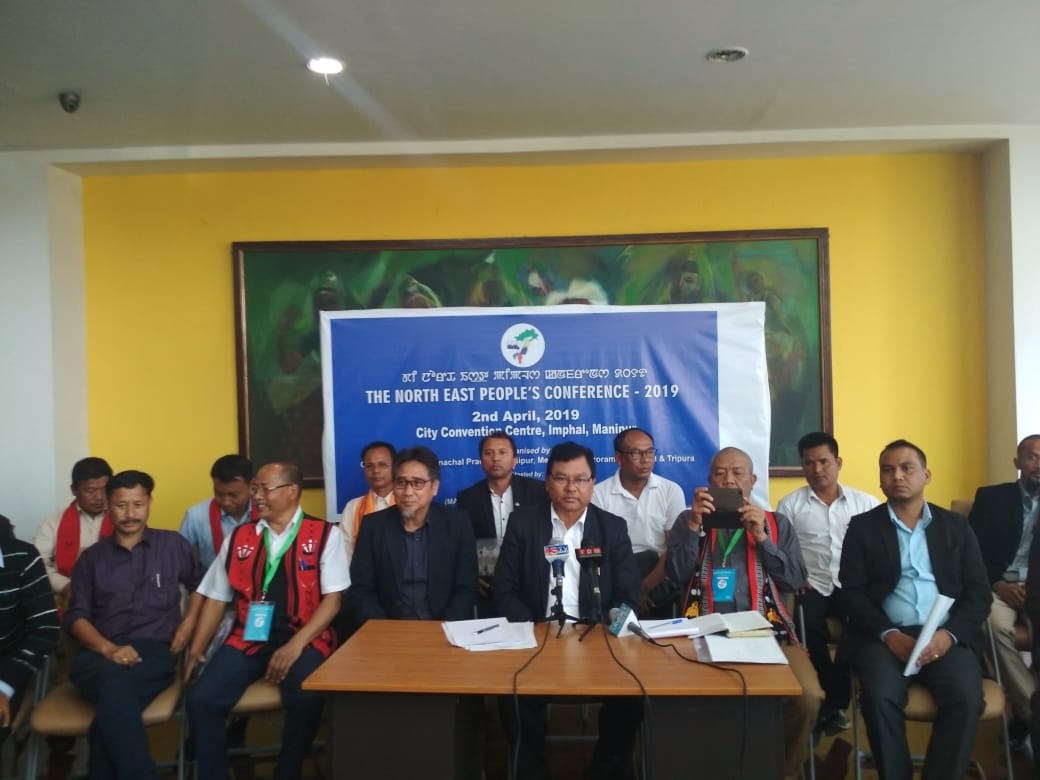 IT News
Imphal April 3,
The three day North East Peoples' Convention which begins from April 1 concludes today at City Convention.  The meet resolved to christen a forum called North East Forum for Indigenous People to address various issues that confront the North East regions.
Speaking to media persons in a press meet held today at City Convention, Imphal Convenor of MANPAC Yumnamcha Dilipkumar said that the newly formed forum will opposed anti North East people laws, policies that are detrimental to the indigenous people of the North East threatening the lives, resources, habitats and demography of the region.
He further said that the aims and objectives of the forum will be thoroughly discussed on the next setting which will be organized at Meghalaya and added that Ningthouja Lancha was elected as the convenor of NEFIP.
He concluded that the forum will support all the organizations in various states in their demands for the implementation of ILP system, NRC and other alike influx regulated legislations in their resp[ective states.
Representative of United Naga Council (UNC) Asinpou Gangmei said that previously UNC was a passive supporter for the movement against the contentious CAB. He added that UNC will become an active supporter. He further said that not only the issues of CAB they will confront many others which the government tries to marginalized it. He concluded that the indigenous people of the region will stand together and fight to save the right, culture, identity and the land of the North East people.
Chairman of Confederations of Meghalaya Social Organization Robert June Kharjarin said that just because the mainlanders have the numbers they thought that they can make the minority communities minority in their own land. He added that the new forum will voice out the interest of the people of NE as a whole.