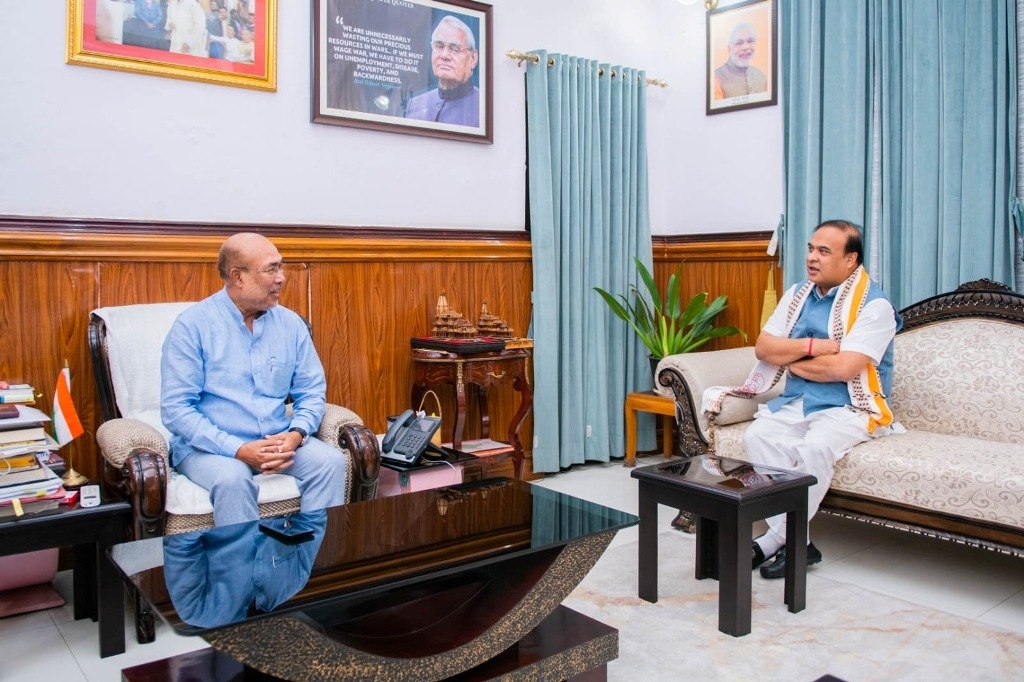 IT News
Imphal, June 10:
Convenor of the North East Democratic Alliance (NEDA) Himanta Biswa Sarma, who is also the Chief Minister of Assam arrived in Imphal on a one-day visit to the state and discussed the present unrest in Manipur.
Himanta Biswa Sarma was accorded a warm welcome at the airport by Manipur BJP president A. Sharda Devi, Minister L. Sushindro, MLAs S. Kunjakeshore, and Kh. Ibomcha.
Soon after his arrival, Sarma headed to the CM's secretariat in Imphal and held a meeting with Manipur Chief Minister N Biren and other officials. After the meeting, he headed towards Hotel Classic Grande, where he met some representatives of CSOs.
Manipur has been burning since May 3 when the violence broke out between the Meitei and Kuki communities in several parts of the state.
The violence that continued unabated despite the heavy deployment of armed forces at several volatile areas has claimed over 100 lives, left hundreds of others injured, and destroyed several properties, including houses, places of worship, schools, and other establishments in acts of arson and vandalism, and rendered thousands of people homeless and displaced.