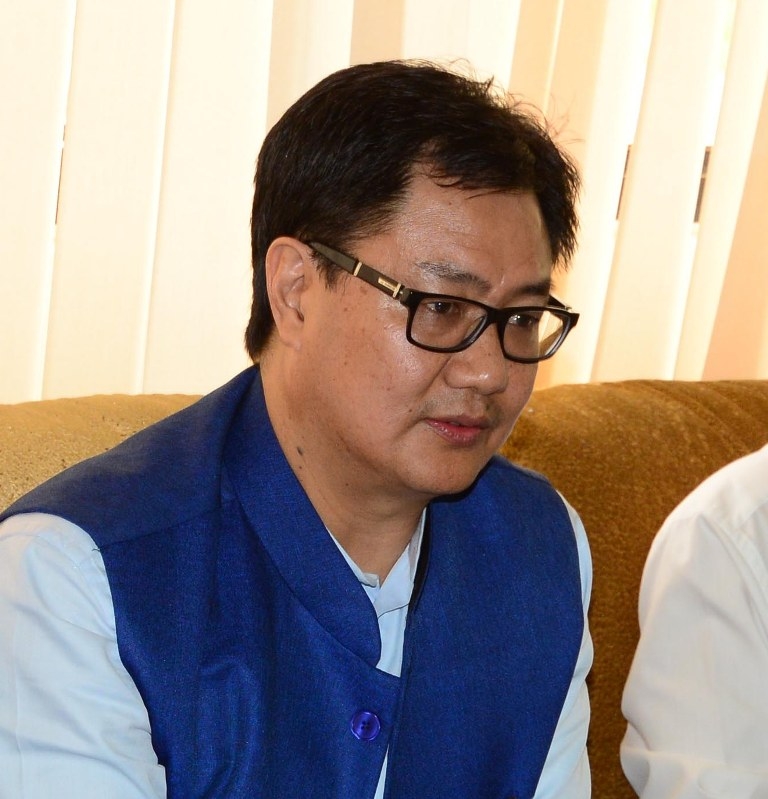 Union Home Minister of State Kiran Rijiju today said that people of the state need not to be apprehensive about the Naga accord signed between the Government of India and the NSCN-IM as the accord is just a framework agreement with no specified details. He said tha accord will not affect the neighbouring states of Nagaland. The Union Home Minister along with the DoNER Minister Dr. Jitendra Singh was in Imphal on few hour visit to take stock of the damage cause by the recent flood and landslide at different part of the state particularly Chandel and Thoubal district. Before leaving Imphal, Rijiju had briefed the media persons at Imphal Tulihal Airport. To a question on why the government of India did not revealed the agreement signed between the government of India and NSCN-IM, Rijiju said that the agreement signed was a historic one however as of now the agreement is just a framework and the details need not announced until the final structure has been framed.
"When you strife for peace you also should be careful about all the stakeholders and their sentiments", Rijiju said.
He further added that when a detail structure of the framework has to be finalised then the sentiments of the surrounding state cannot be by-passed.
"It will be for the interest of the whole region and not merely for a community", said the Union Home Minister of State.
Rijiju however said that while making a deal for peace the government have to compromise into some but without bypassing the sentiments of others.