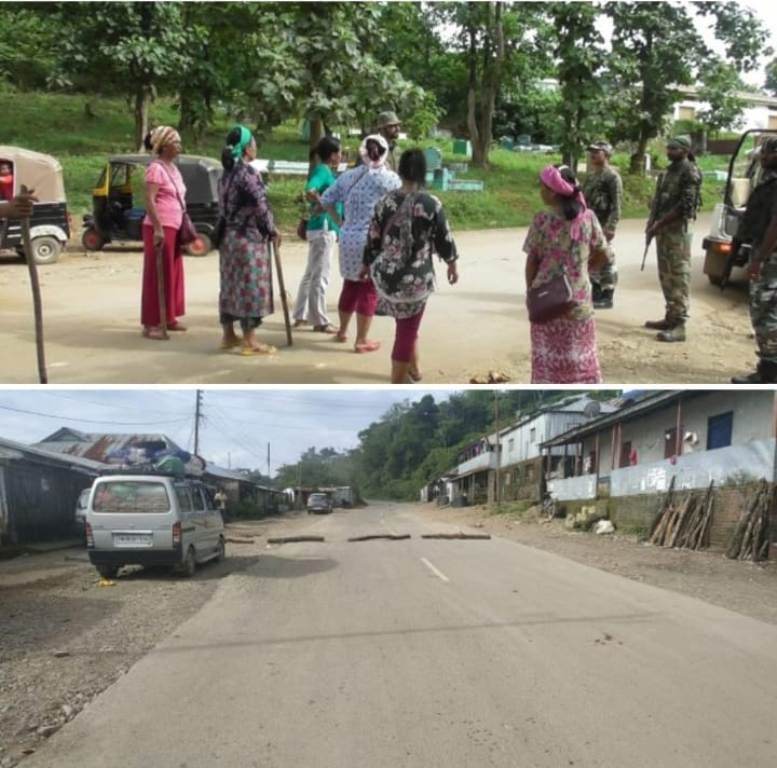 IT News
Imphal, Aug. 21
Indian border town Moreh remains paralyze during the 48 hours bandh which begins from 5 am today morning. 
The bandh is called by the Hill Tribal Council (HTC), Kuki Women Union and Human Rights (KWU and HR), Kuki Students' Organisation (KSO), Moreh Youth Club (MYC) and All Moreh Traders Association (AMTA)  in protest against the alleged atrocities and hindrances meted out by 43 Assam Rifles, Moreh along Moreh gate no. 1 stating that this has led to common people leaving themselves out of work.
Almost all shops and business establishment in Moreh town including government offices were closed during the bandh. Large number of bandh supporters burnt tyres at various places including at the road near AR camp. Women folks confronted Assam Rifles troopers at many places. 
Road from Pallel to Moreh was also blocked by bandh supporters.
Earlier the civil bodies had warned serious disturbing agitation if no concrete solution fails to come up before the expiry of the bandh.