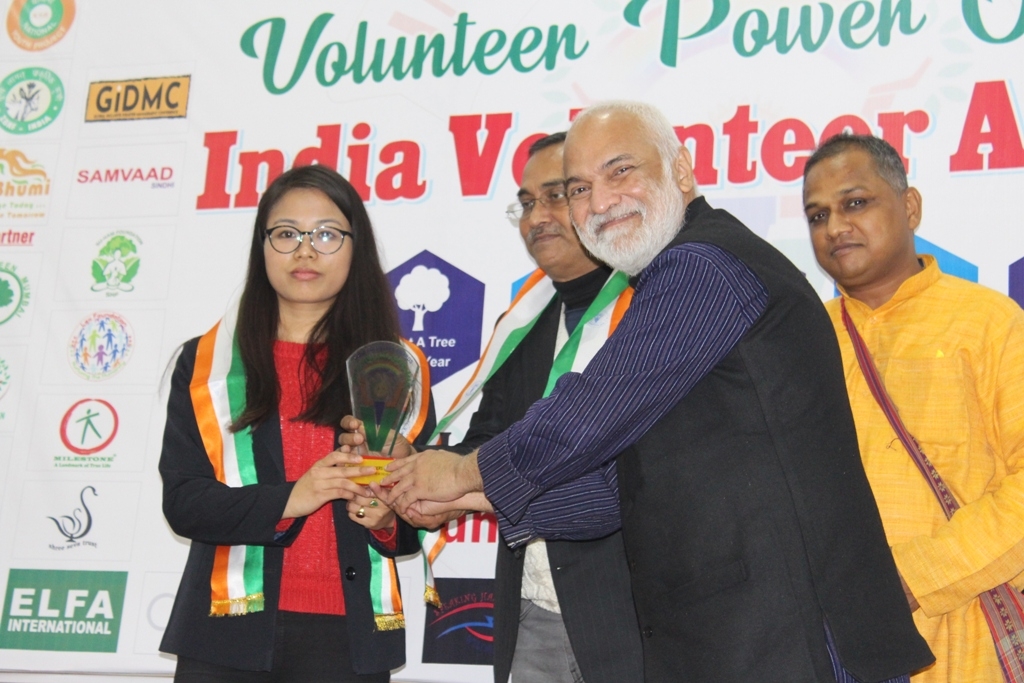 IT News
New Delhi, Jan 14,
Youth Icon, Monika Ingudam from Manipur was appointed as the National Ambassador for the India Volunteers by the CEO, Mr Manoj Kumar Dash of the Integrated Volunteer Network to support and advance the core Mission of INDIA VOLUNTEERS in securing 2 human hours of contribution per volunteer per week and 100 Human Hours per volunteer per Year, to save and help in the nation growth.
India Volunteers Day is observed & celebrated on January 13, 2020 to recall our core commitments as a volunteer for India. This day is dedicated to all India volunteers who have been voluntarily contributing to help and save the prospective development of the country to make a resilient India. The Integrated Volunteers Network, IVN observed  January 13, 2020, India Volunteers Day at Deshbandhu College, Delhi University marking a new dawn in the aspect and ethics of Volunteerism in India.
Monika is a development professional, currently working at Action Aid India. She has been working towards attaining UN SDGs for the last 5 years. She is a climate Action Fellow of  Youth Ki Awaaz, also serving as the youth Ambassador for India by International Youth Society.