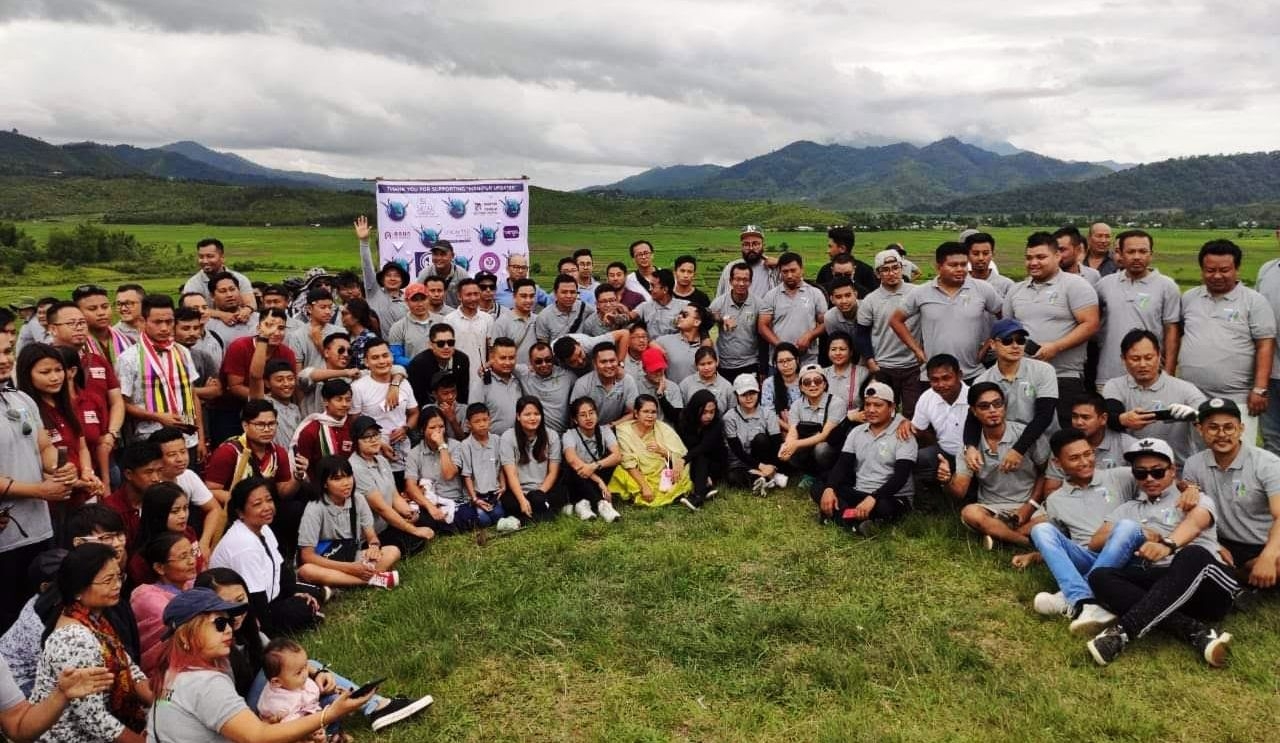 IT News
Imphal, Aug 18,
Manipur Updates, a group comprising of likeminded people who join hand to hand together from various region of Manipur and has been organising different forms of programmes on giving esteem effort towards achieving social responsibility for all the needy people today launched its "Maintenance Programme" under its Mission Green Manipur initiative.
Today's programme started from Kangla gate where the group members assembled at 5:30am and followed by a tree plantation program at Kanga Ching, Tellou Imphal East. A total of 550 saplings were planted today and 150 active volunteers participated in the said event. Valentina Elangbam, the 9 year old girl who is the brand ambassador of Chief Minister's Green Mission Manipur also took part in today's tree plantation program.
Chitrasen Shijagurumayum an executive member of Manipur Update said "Manipur Updates has been planting saplings in different parts of the state since its formation. The group also takes great care to look after the saplings they have planted, as maintenance is the most important while planting a sapling.
Chitrasen further said, we are seeing the results of Global Warming now, as this year summer recorded the highest rise in temperature reaching upto a maximum of 37 degree Celsius and acute shortage of rainfall here in Manipur. It is our responsibility to make this world a better place and with this thought, they initiated this program under the banner of Manipur Update, he added.
Chitrasen stressed on the report of the India State of Forests Report (ISFR 2017) released by the Ministry, in 2017 Manipur saw an increase of 1.18% in forest cover of 263 sq Kms and was the third highest increase in India following Kerala and Andhra Pradesh.