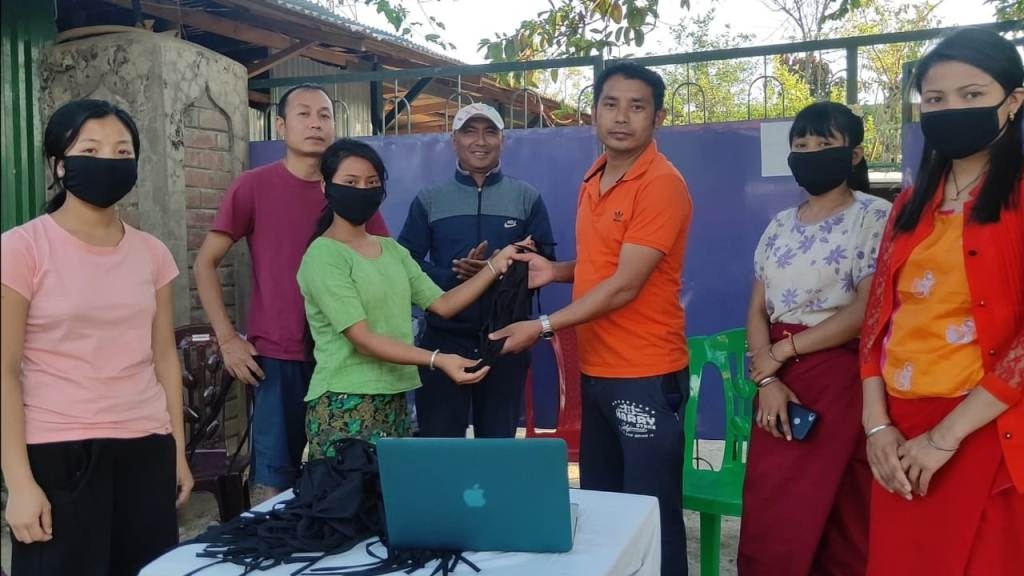 IT News
Kumbi, March 30
In a bid to create mass awareness on the pandemic Corona Virus outbreak and to facilitate the distribution of essential commodities, Humanism Foundation has distributed mask made by the trainees of its Skill Development Center, Kumbi today.
The trainees of the Skill Development Center, who are undergoing skill training under Pradhan Mantri Kaushal Vikash Yojana at the Kumbi Center of Humanism Foundation, has prepared the mask with an intention to fight the present issue of Corona virus outbreak and make aware about the preventive measures from the deadly virus.
At the first phase of distribution, a total of 500 masks were distributed to locals who are residing at the remote areas of Kumbi Assembly Constituency today at the Kumbi Mayai Leikai office of Humanism Foundation.
Meanwhile, a taskforce named as KUMBI AC FIGHTS CORONA has also formed by Humanism Foundation with the local representatives and district administration.