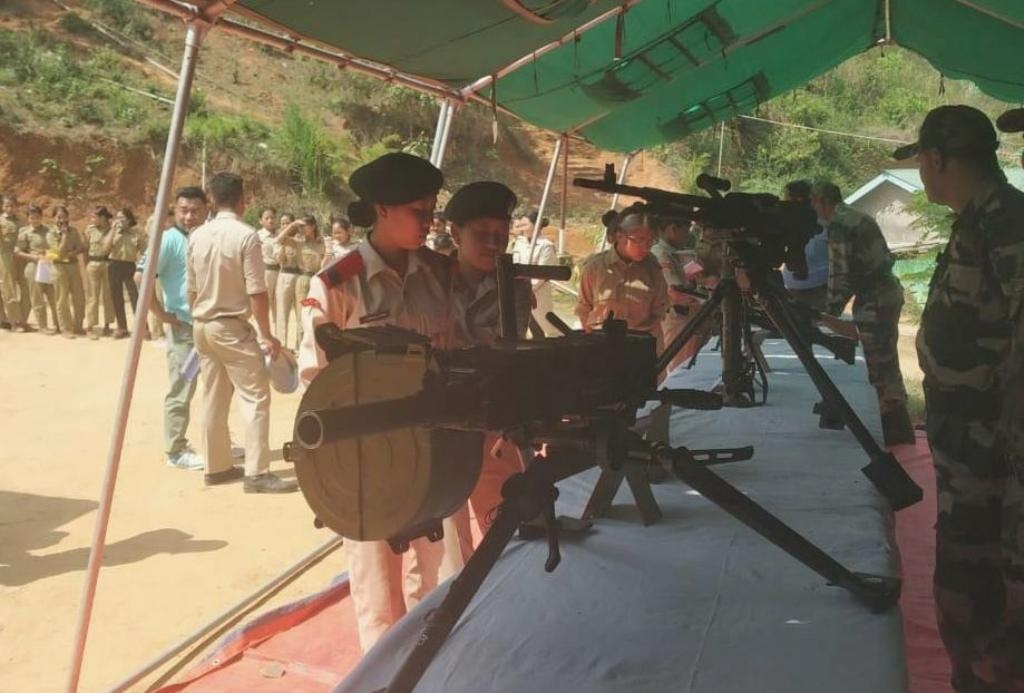 In its continuous efforts to guide the youth of the nation to a better path, Mantripukhri Battalion of 9 Sector Assam Rifles under the aegis of IGAR(South) organised an awareness programme on 'Know Your Armed Forces' at Jawahar Navodaya Vidyalaya, Yaralpat on 09 May.
The event was organised by Koirengei Company Operating Base (COB) of the Battalion to give young students an insight into the Indian Army and the Assam Rifles. The event witnessed attendance of over 300 students and teachers from eight colleges and fifteen schools all over Manipur.
As part of the event, a series of activities were carried out. The event commenced with a motivational lecture on 'Live a Life Less Ordinary: Indian Army and Assam Rifles' wherein the attendees were informed about the glorious history and traditions of the Indian Army and the Assam Rifles. The students were also made aware on various types of entries to join the Indian Armed Forces as a career option including eligibility for direct SSB interviews after obtaining NCC 'C' Certificates.
An informative video was also screened for the students showcasing valour of the Indian Armed Forces and various ways to join the Forces. The lecture was followed by an interactive session clarifying all the queries raised by the students regarding procedure to join the Indian Army and the Assam Rifles. Information on the upcoming recruitment rallies along with career counseling was also provided to the attendees during the programme. 
As part of the event new generation weapons and equipment used by the Indian Armed Forces were also displayed. The youth were fascinated seeing the display and showed tremendous inquisitiveness regarding the technical knowhow and functionality of the weapons and equipment. The exhilaration and exuberance of the youth was visible during the interaction wherein various queries regarding weapons and equipment were answered. The event concluded with tea and refreshments for all the attendees.
The event offered a platform for the youth to know more closely about the Indian Armed Forces. All the attendees expressed profound gratitude to the Battalion for undertaking such an initiative and appreciated the continuous efforts and commitments of Assam Rifles in reaching out to the youth.