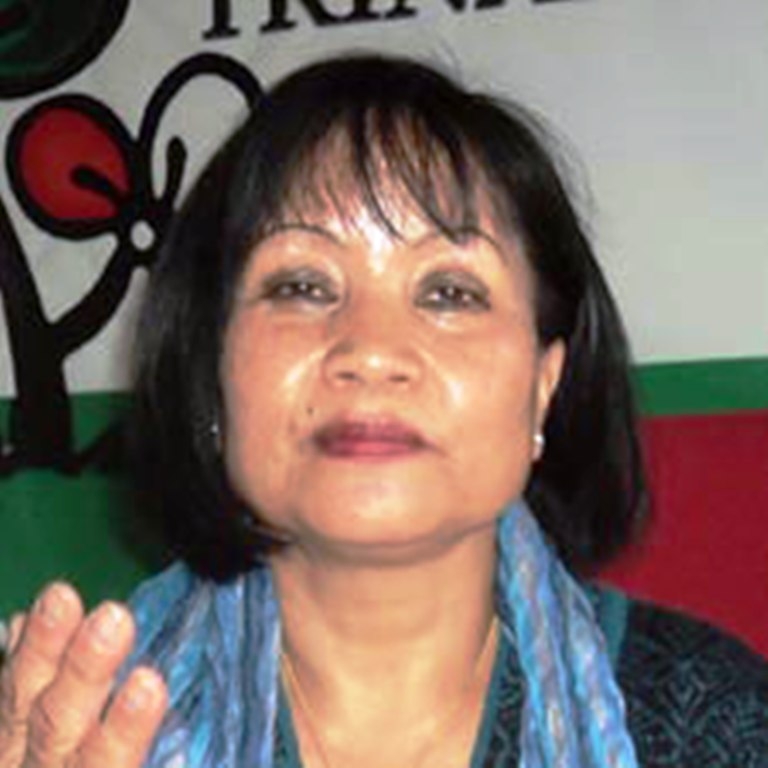 Imphal, Oct 20: At a time when Congress and BJP are having tight scheduled preparing poll campaign to get more vote in the upcoming poll and engaging in horse trading game to assure majority in the 11th Manipur Legislative Assembly Election, State Trinamool Congress appealed both the party to spare time for protection of the territorial integrity of the state which is at stake in the backdrop of the Framework agreement signed between the NSCN-IM and Government of India.
The former MP of Outer Manipur Parliamentary Constituency, who was recently appointed as the President of Manipur Pradesh Trinamool Congress , today slammed both Congress and BJP for engaging in blame game to garner vote for the upcoming Assembly Election when the integrity of the state is at risk following the framework agreement signed between the Government of India and the NSCN-IM.
"Both these parties are busy organizing political conference for the upcoming election by avoiding the serious issue of this framework agreement", Kim Gangte said, while speaking to media persons at its party office located at Haokip Veng Sanjenthong in Imphal East.
Kim Gangte questioned the reason for not disclosing the content of the Frame Work agreement of the NSCN-IM and the Government of India when it is being told many times that the framework is nearing its final stage.
"If there is no hidden agenda in the content of the frame work agreement then why they are reluctant to reveal it to the people?, Kim Gangte said and added that the way the India government is dealing with the issue showed that there is something fishy going on and people need to be prepared to face any challenges to safeguard the integrity of the state.
Kim Gante further appealed both congress and the BJP to stop blame game and instead she urged both party to work together to find out the hidden agenda of the "Framework agreement".
The state Trinamool Congress President also urged the Chief Minister to convene an all political party meeting  to discuss about the issue and to collectively urged the central government to reveal the content of the "framework agreement".
By announcing 15 new executives committee for the party including Kim Gangte as president, Th Inaocha and Mangcha Haokip as vice-president and Th. Biswanath and Sono Ningshen as general secretary, she further said that state government has fooling people by promising would not compromised a inch of land of the state in the peace talk process however state government has been silence in the Moreh side which has been losing our land in term of Kilometer in inch.