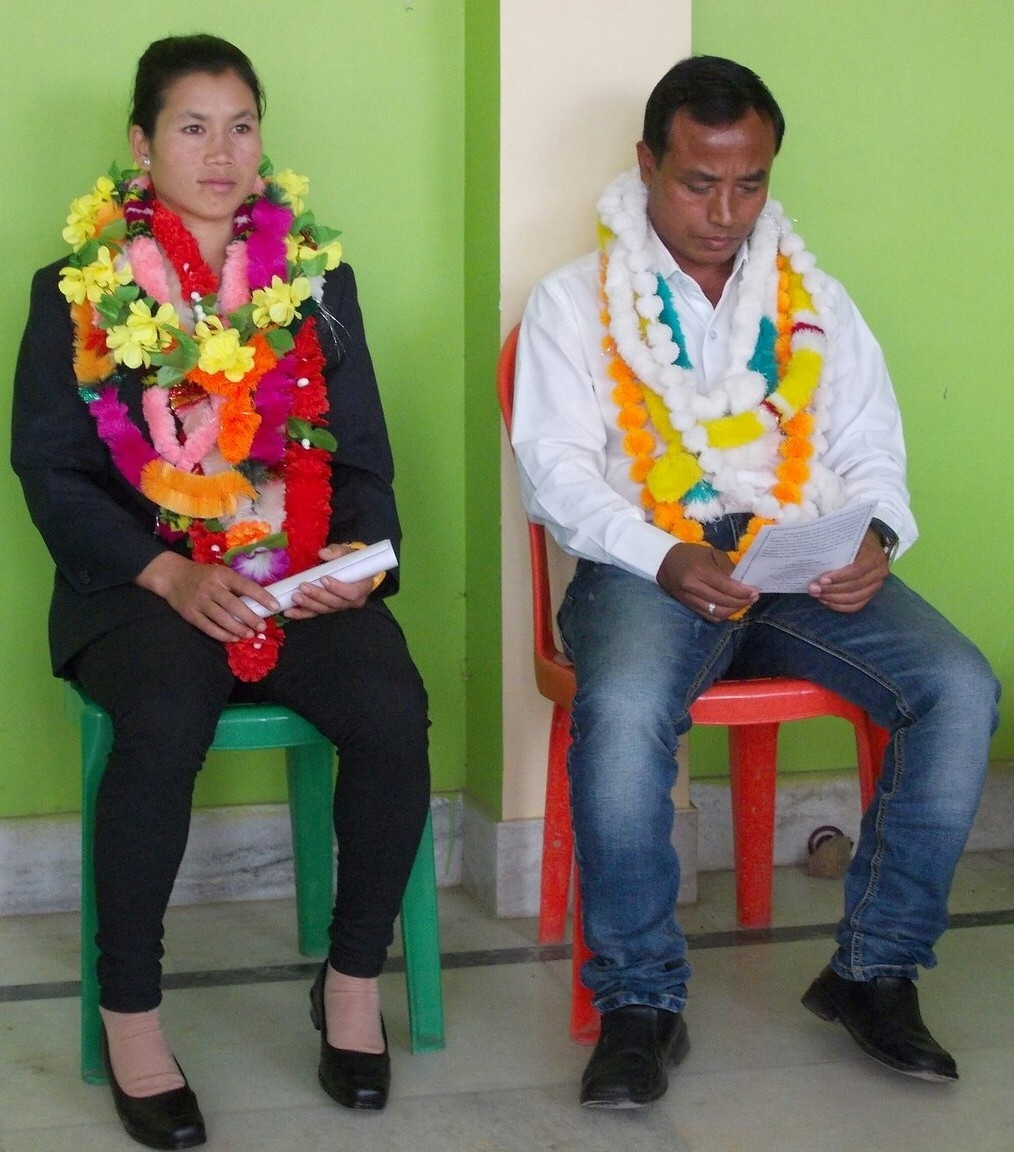 IT News
Imphal,Oct.5:  Incheon Asian Games bronze medalist Yumnam Sanathoi and her Coach, Moirangthem Ibomcha have been felicitated during a function organised by Amateur Institute of Wushu Thoubal District today at the Resident of Parliamentary Secretary MI & IPR, K.Meghachandra Singh at Yairipok Bishnunaha Mayai Leikai.
Yumnam Sanothoi bagged bronze medal in Wushu event in the 17th Incheon Asian Games and Coach, Moirangthem Ibomcha Singh bagged Dr.Ambedkar National Awardy in Wushu.
The reception function was attended by K.Meghachandra Singh,Parliamentary Secy.MI & IPR Govt. of Manipur, M.Ibotombi Khuman,President,Amateur Institute of Wushu Thoubal Distric (AIWTD) & BDO,Tuibong, Dr.M.Rajendro Singh,Retr. DVO and L.Rajendro Singh,Secy. All Yairipok Club Organisation (AYCO) as Chief Guest,President and Guest of honours respectively.
Speaking on the occasion Y.Sanathoi gave all credits of her success to her parents and coaches who had helped her in winning such prestigious medal.
Expressing regret for failing to achieve gold medal in the championship, Sanathoi said, she did not have much time for preparation. She however believes to win a gold medal in the upcoming World Sanshou Cup due to be held in Indonesia.