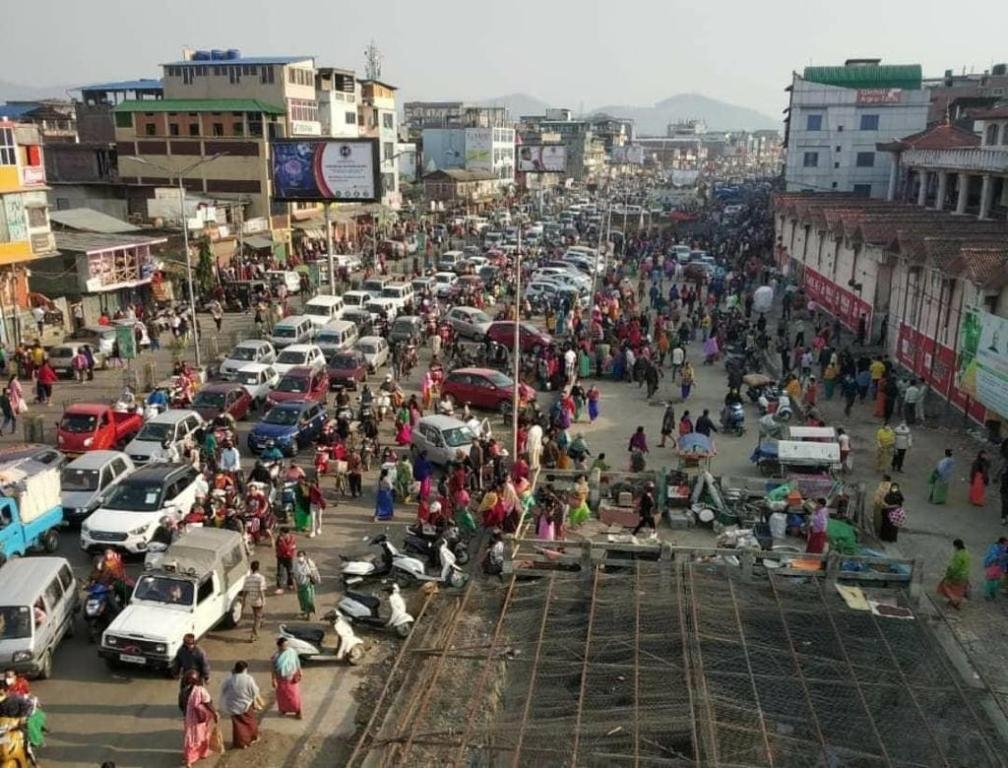 IT News
Imphal, April 11
Imphal city was jammed today with vehicular movement and overcrowded market area as district administration had relaxed and ordered shops and petrol pumps to remain open from 6 am to 11 am today morning. The order was however updated late in the evening saying that petrol pumps should be open for people on emergency service only.
Not only in Imphal but also at all market places opened today were jammed with people and vehicle rushed to buy vegetable and essential items. There were few people seen with masks but physical distancing of at least 1 (meter) was not seen at any of the market sites open at Nagamapal area in Imphal west, Lamlong in Imphal West, Yairipok, Churachandpur among others. However, at much pharmacy opened during the relaxation hours today people were seen waiting in queue by maintaining physical distancing.
Despite the final government order to open the petrol pump for people in emergency service only, almost all petrol pumps in Imphal East and West area were flooded with two wheelers and 4 wheelers vehicles. Some who had been waiting in queue since early morning had to return with dismay as the relaxation ended at 11 am and police on duty closed down the petrol pump at 11 am.