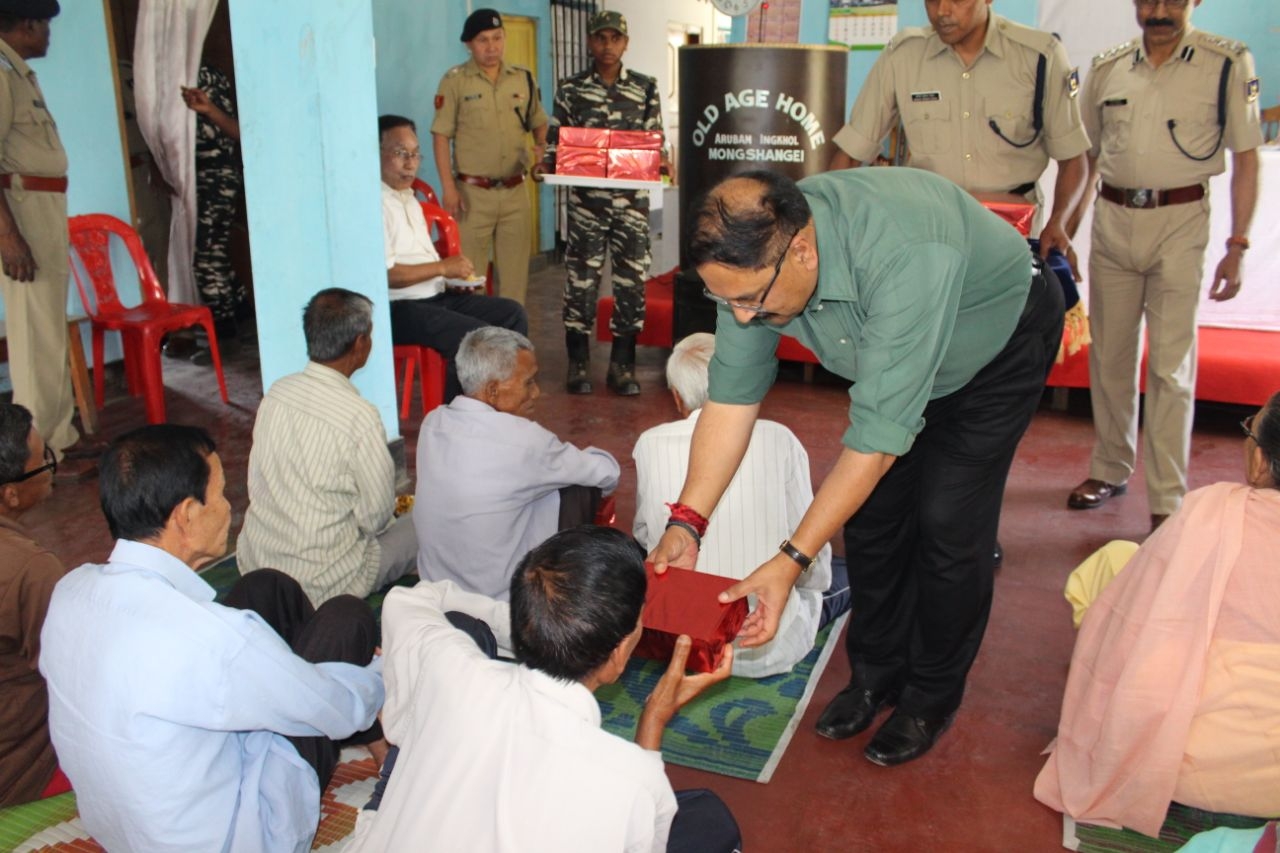 Imphal, April 24,
After rendering three years services in Manipur and Nagaland Sector CRPF, Vikram Sahgal, IGP, CRPF is leaving Manipur shortly on transfer to Delhi. IGP, M&N Sector and 109 Bn CRPF have been constantly supporting and extending help to the inmates of the Old Age Home, Mongsangei through several civic action programmes. Yesterday, Vikram Sahgal, IGP along with Vinod Kumar, Commandant visited the Old Age Home and distributed toiletry items to the inmates of the old age home.
Speaking during the function Vikram Sahgal, IGP stated that it is the duty of each and every responsible citizens of the society to take care of the senior citizens. He further stated that he has been visiting the Old Age Home and extending help whenever possible. He also handed over Rupees 5000/- (Five Thousand only) financial assistance to the General Secretary of the Old Age Home. B. Sanamacha Sharma, General Secretary Old Age Home, Mongsangei thanked Vikram Sahgal, IGP and Shri Vinod Kumar, Commandant and 109 Bn, CRPF for their noble gesture.
Later, 109 Bn, CRPF organized a farewell function for Vikram Sahgal, IGP followed by Barakhana. The function was attended by Mohinder Kumar, DIGP, Brig. S.K. Sharma, DIGP and Commandants of Manipur based CRPF units and officers and men of 109 Bn, CRPF.