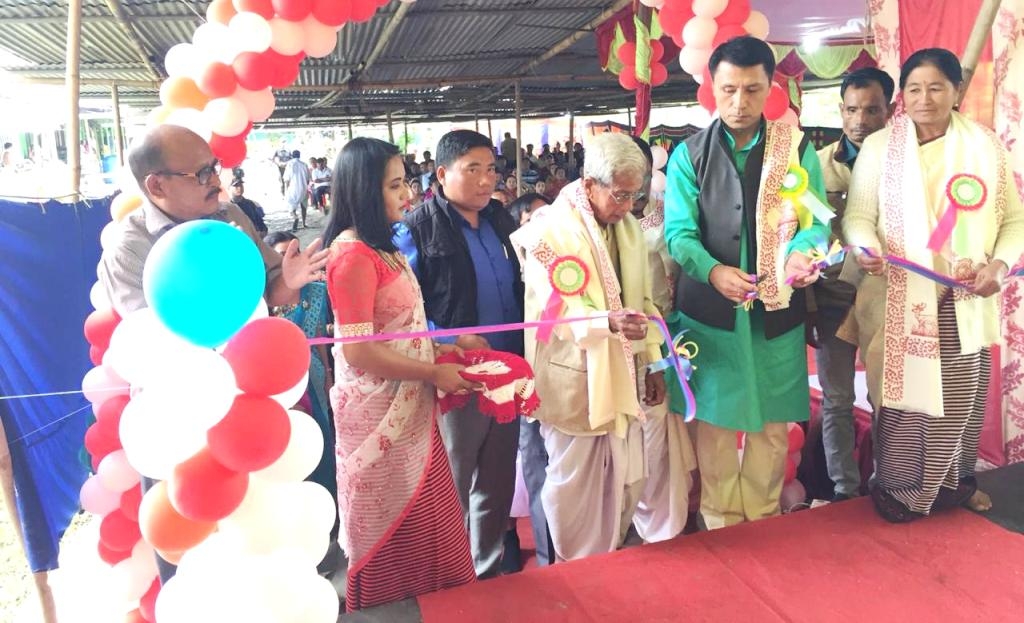 Imphal, Oct. 14:
Education Minister Thokchom Radheshyam said that the Government planned to initiate uniform for teachers of Government schools. He added the uniform for teachers has already been started in some private schools it will be implemented for the teachers engaged in Government schools too.
The van services for transportation of school students will also be scrutinised soon after discussing with the people concerned, he said. The norms and regulations will be set once decided. The Minister was speaking at the inaugural ceremony of the New Academic Block of the N. Gulap Memorial English School, Haraorou. He said that children face lots of pressures from high demanding parents leading to unwanted circumstances driving them away from dear and near ones.
He appealed the parents and guardians to encourage the children rather than, too demanding. He said that every child has their own capability and talents and should be led to grow instead of imposing the desires of the elders.
Th. Radheshyam stressed that education is to prepare the children for life and not just to get good marks and a job. Children, he said, are the future pillar and it is therefore important to boost their creativity and to dream big that would lead to new inventions and innovations, he added. He also urged to use the audio-visual teaching and learning method to make learning more interesting.
The children, he urged, should be made to have discussion and experimentation among their peers under the guidance of the teachers and guardians to inspire and help them in discovering their innate abilities imbibed with moral values. Emphasising on need to make the school a place of attraction for the children, he said that the financial and social shortcomings should not be made to become an impediment. He appealed the teachers to treat the students as their own, supporting them to overcome their weaknesses.
The ceremony was attended by the dignitaries, teachers and students.