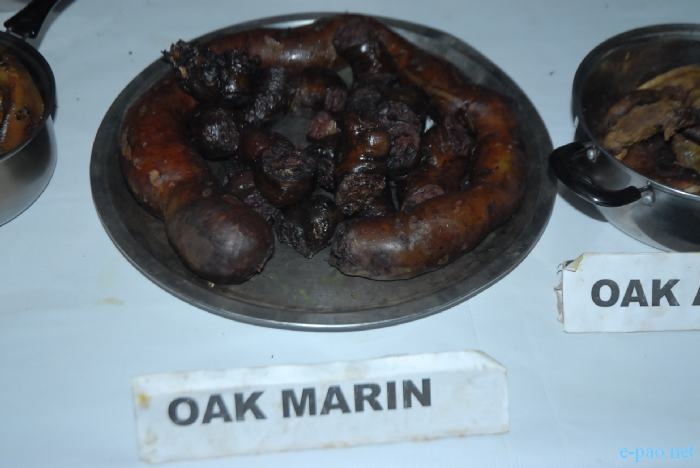 Rabi Takhellambam
Manipur Chinjak festival which is being underway at Heritage Park, Hapta Kangjeibung since yesterday has skipped requisite procedure of organising such a festival by not getting prior permission from the Food Safety department of the state government.
Reporters witnessed around 32 food stalls selling varieties of food items and two flower stalls in the festival organised by Innovative Youth Society. Indigenous food items are exclusive extravaganzas of the festival and domestic tourist are seen attracting in large number. But none of the visitors have questioned anything about the safety of what they consume from the stalls as organising festival requires permission from the District Administration. May be the district administration might have not known that for festival like food festival it is required that prior permission from the food safety department is a must to assure maintenance of quality in the food product that they will sell during the festival.
Speaking to Imphal Times, Thounaojam Sunilkumar Singh, Food Safety Officer, Imphal West said that such festival need to be encouraged as it attracts tourists – both domestic and foreign. But one mistake that the organisers had committed is the skipping of the food safety department.
"No prior information had been received by the food safety department for organising the festival", said the officer.
He further added that the food being sold in the festival has no guarantee on whether it is good for health or not. The organiser requires to take permission from the food safety division he said.
"It is illegal offence under the food safety and standard act to sell unsafe food as the food sold in the festival may be dangerous for health he added.
It may be mention that Food Safety department wings have been established at every districts of the state. But limited staffs have been a big obstacle for the department to check the quality of food. Last year, organisers took prior permission from the food safety office to organise such Chinjak Festival but this time no permission was seek from the office, another officer of the Food safety department Yumnam Sheityajit said.
Image: File Picture sourced from e-pao.net