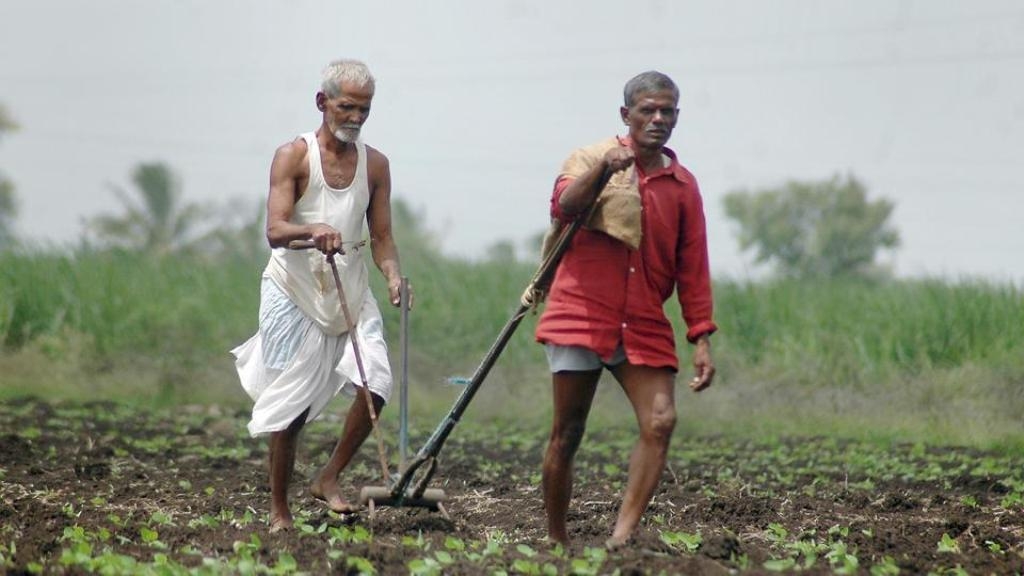 IT News
Mumbai, Jan. 7
 
Maharashtra farmers' organisations have decided to support the "Bharat Bandh" being organised by CITU, INTUC and other organisations, as a protest against the "anti-worker, anti-people and anti-national policies" of the Modi-II Government and stage "Rasta Rokos"( blockading roads)  throughout Maharashtra on 8 January, Wednesday.  
This was decided in a meeting of representatives of farmers' organisations held here on Sunday evening. The meeting took note of the fact that countrywide nearly 208 farmers' unions have come together and as such the bandh should be totally successful. The Maharashtra Swabhimani Shetkari Sanghtana, Kisan Sabha, Lok Sangharsh Morcha, Narmada Bachav Andolan and other organisations are joining the bandh. The meeting was attended by Dr Ashok Dhavale, J P Gavit, Kisan Gurjar, Arjun Ade, Dr Ajit Navale and other leaders.
The farmers' organisations took note of the fact that despite announcement of several schemes the woes of farmers continue to remain  unresolved. The meeting decided to demand : implementation of recommendations of the Swaminathan Commission on farmers, one and half times support price to farm produce so that the farmers do not get entangled in debt trap, total loan waiver, make cultivators the owners of their farms, to devise methods of alternate farming, provision of crop insurance and permanent mechanism to deal with natural calamities affecting agriculture sector.
The National Commission on Farmers (NFC), chaired by Prof. M. S. Swaminathan, had submitted five reports through the period December 2004 – October 2006. NFC has made several suggestions like : to expand the outreach of the formal credit system to reach the really poor, reduce rate of interest for crop loans up to 4 per cent simple interest with government support, moratorium on debt recovery, including loans from non-institutional sources, and waiver of interest on loans in distress hotspots and during calamities till capability is restored, set up an Agriculture Risk Fund to provide relief to farmers in the aftermath of successive natural calamities, issue Kisan Credit Cards to women farmers and with joint "Pattas" as collateral etc.
The Commission has noted that apart from the size of holding, the productivity levels primarily determine the income of the farmers.  However, the per unit area productivity of Indian agriculture is much lower than other major crop producing countries. To achieve higher growth in productivity in agriculture, the NFC has recommended: substantial increase in public investment in agriculture related infrastructure particularly in irrigation, drainage, land development, water conservation, research development and road connectivity etc, a national network of advanced soil testing laboratories with facilities for detection of micronutrient deficiencies, promotion of conservation farming and improve soil health, water quantity and quality and biodiversity and develop an integrated credit-cum-crop-livestock-human health insurance package.
NFC has also recommended: the creation of Rural Insurance Development Fund to take up development work,to promote sustainable livelihoods for the poor by improving (i) Financial services (ii) Infrastructure (iii) Investments in human development, agriculture and business development services and alternate market linkages and (iv) Institutional development services (forming and strengthening producers' organisations such as self-help groups and water user associations).
The Commission has also recommended: distribution of ceiling-surplus and waste lands, prevent diversion of prime agricultural land and forest to corporate sector for non-agricultural purposes, ensure grazing rights and seasonal access to forests to tribals and pastoralists, and access to common property resources and establishment of a National Land Use Advisory Service, which would have the capacity to link land use decisions with ecological meteorological and marketing factors on a location and season specific basis.