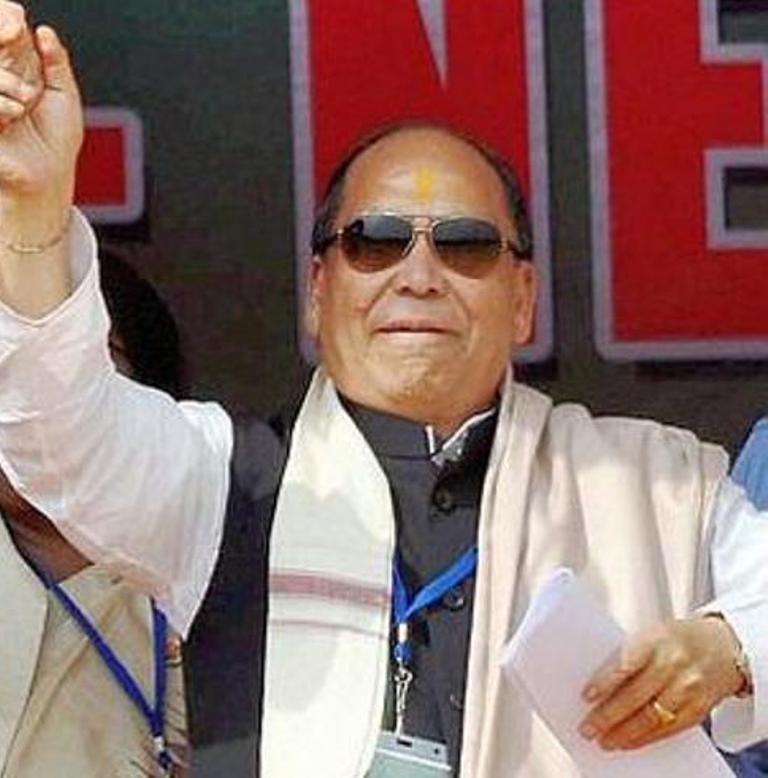 Tarangchhen Sapamcha
The speculation on who will be the next president of Bharatiya Janata Party, Manipur Pradesh is over as the national leadership of the party is ready to announce incumbent state President, Th Chaoba Singh for another term of office.
According to a highly reliable source, it has been told that among the contenders for the post of state BJP Chief, the present incumbent President is accepted as most capable one, who is credited for the development of the party in the state. The national leadership has no other option then choosing Chaoba to hold the highest post of state BJP, the source assured.
The source, also informed that there will be no election for the post; the national leadership will directly nominate Chaoba as the State President for the next term.
The National BJP committee has invited Th Chaoba to attend the National Executive meeting which is scheduled to be held on March 19 at national capital. During the national meeting, the national leadership would take a decision in this effect and the same would be announced on the same day or March 20, a day after the National Executive meeting, he disclosed.
He also informed that H Borbabu, Ksh Bhabananda and S Tiken were in the race for the post for some time. Among them Bhabanada is the main contender and he is the alternative after Chaoba. Earlier, the BJP national leadership has a consideration to test Bhabananda, a trained RSS person, considering his clean image. Another term for Chaoba as President of BJP Manipur Unit has been considered while bearing in mind the need for old hands to take the party to a higher level in Manipur.
The tenure of Chaoba has been extended this year by an order made by National General Secretary of BJP Arun Singh prior to state Municipal and Panchayat election which was held in the month of January. The order, which was made on behalf of National President- Amit Shah, mentioned that Chaoba will continue as President of BJP, Manipur Pradesh until further order, recalled the source.
The candidature for Chaoba is reportedly supported by Ram Madhav, who is the lieutenant of Prime Minister Modi. While the other contender Bhabanada is favored by Ramlal, National Organisation Secretary.
A team of BJP Manipur Pradesh will bound for New Delhi today afternoon to hold preliminary discussion with BJP national leaders including National General Secretary, Ram Madhav, who is also the in-charge of the party in Northeastern states. It has also been confirmed that Chaoba will join the team on March 14 and will stay till March, 20.