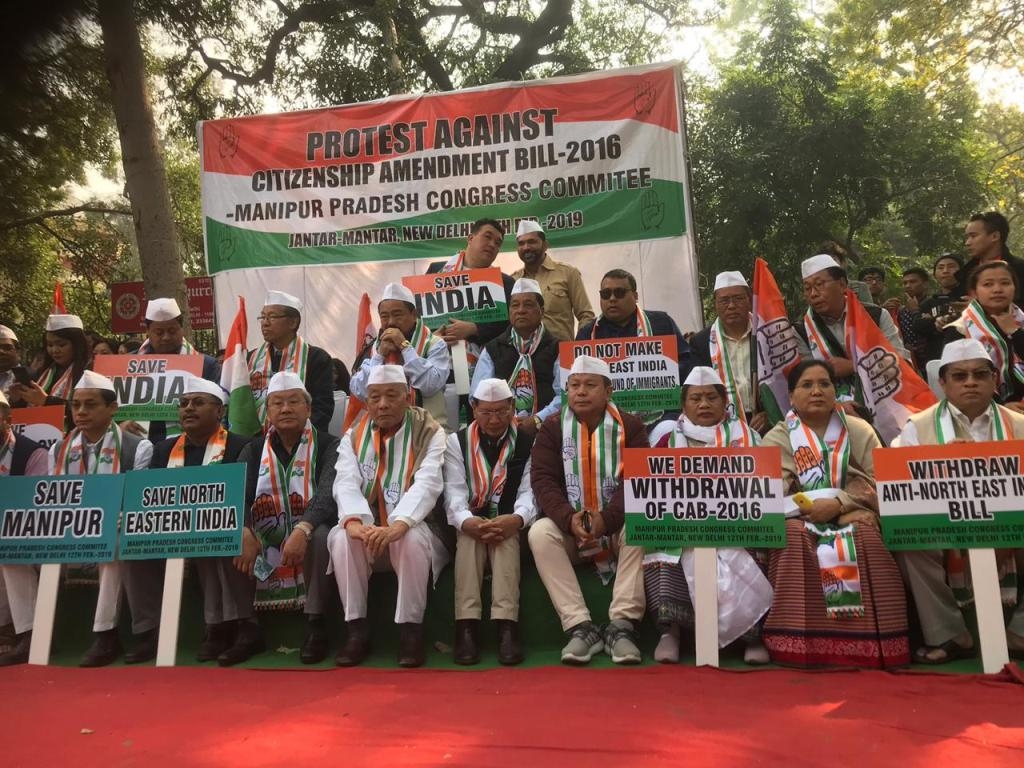 IT News
Imphal, Feb 12
The contentious Citizenship (Amendment) Bill 2016, which has been listed in the revise list of business for Rajya Sabha to be tabled by the Union Home Minister Rajnath Singh today could not be tabled due to ruckus in the parliament over issues where Samajwadi Party leader Akhilesh Yadav was not allowed to attend a meeting at UP by the Chief Minister Adityanath Yogi.
Without presenting the Bill which is burning the entire states of North East India , Rajya Sabha was adjourned till 11 am tomorrow after the ruckus.
Rajya Sabha Chairman Venkaiah Naidu today urged members to let the House function smoothly. His appeal came following yesterday's disruptions that led to adjournment of the House for the day when the Congress MPs walked up to the well to protest.
Meanwhile, members of the Manipur Pradesh Congress Committee (MPCC) led by CLP leader Okram Ibobi and CWC member Gaikhangam, who is also the President of the MPCC along with other MLAs today staged a protest demonstration at Jantar Mantar New Delhi.
Spokesperson of the MPCC Kh Joykishan while talking to this reporter said that even though the contentious CAB Bill has not been present today there is still possibility that it may be presented tomorrow.
"The Congress Party has issued Whip to all the RS MPs of the Congress and the Congress will move every steps to block the Bill from getting passage in the Rajya Sabha", Joykishan said.
He further said that the Congress MLAs will continue the sit-in-protest at Jantar Mantar tomorrow as they might present the Bill tomorrow. He also said that there is also possibility that the RS session extends till Feb 15. Joykishan however did not confirm that matter about extension of the session.
Meanwhile, BJD of Orissa had assured to oppose the Bill to Akhil Gogoi team which has been campaigning  against the passing of the Bill tooth and nail.
When the Congress party held protest at Delhi, people across the state also stage protest at many part of the state. Till the filing of this story police resorted action against protestors at Singjamei and Kwakeithel area. Sounds of firing tear gas shells and mock bombs fills the air of Imphal.