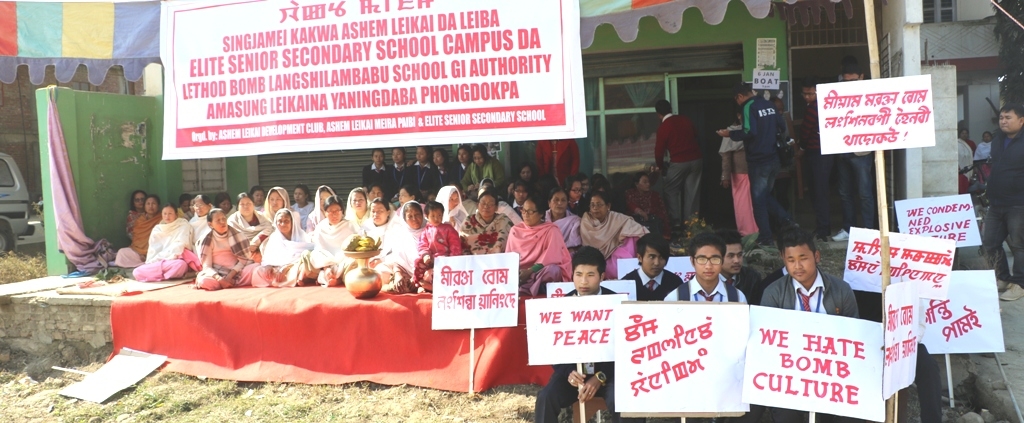 A lethod Shell was found today at the gate of Elite Senior secondary school at around 5 am today morning. The school gate is also the residential entry of JNIMS Director Laishram Deben and his wife L. Sumitra Devi is the Chairperson of the School.  At around 8 am today a team of Singjamei police had retrieved the Lethod shell safely.
Protesting the placing of the bomb school students, teachers and local meira paibis of the area today staged a sit-in-protest in front of the school at around noon today. Placards which wrote condemnation to the placing of the bomb were displayed during the protest.
Meanwhile Maoist Communist Party Manipur had claimed responsibility to the placing of the Lethod Shell. But clarified that the bomb was not placed as a threat to the school. It said it is a warning to the Director of JNIMS Laishram Deben over his failure to run the hospital. The Maoist alleged fund misappropriation by the director to the running of the hospital.The outfit warn the director JNIMS to clean himself before more action followed.