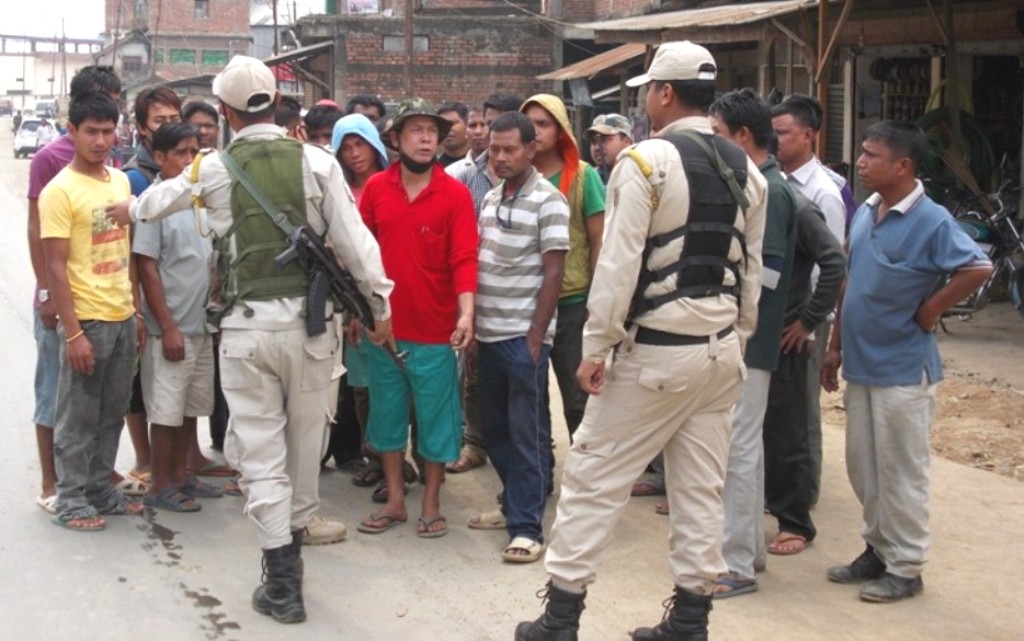 In what could be a big question to the discipline of Manipur police, some VDF (Village Defense Force) personals allegedly assaulted an Auto Rikshaw driver on refusal to pay money.
According to report, the incident took place yesterday morning at Wangjing Bazar in Thoubal district at around 7:30 am. Three to four VDF personals who were on duty at the Wangjing Police outpost came to the Wangjing Bazar Auto Parking area and checked the RC Books, Driving License of the passenger Diesel Auto Rickshaws parked there. The Auto drivers there produced all necessary valid documents; however, those VDF personals insisted them to pay Rs 10 each from all the auto drivers.
On refusal to pay the amount, the security personals assaulted one Auto Driver identified as Ningthoujam Roshan (35) of Heirok Thokchom Leikai, Thoubal district. The VDF men forcibly dragged the driver inside the Police station where he was severely assaulted, the report said.
The VDF men even threatened to take away of the engine cover of the vehicles who failed to pay the amount demanded, an auto driver said.
The driver, Ningthoujam Roshan runs service with his Diesel Autorickshaw (MN01Y-9359) from Heirok to Wangjing Bazar.
Denouncing the police action, about 200 diesel Auto Rikshaws under the aegis of All Heirok Auto Drivers and Owners Joint Committee suspended their day's normal transport service and took out a rally from Heirok Lamkhai to Wangjing Police outpost.
According to an Auto driver, the parking area at Wangjing Bazar is allotted to the Diesel Auto Rickshaws by the Transport department. Police have the right to check the documents of the vehicles, but they are not authorized to extort money from the drivers. For years, the VDF men which were attached at Wangjing Police outpost have been extorting money from the passenger auto vehicles parked there, he said.
"We demand that the VDF men involved in the assault and extortion be terminated from the service.
"Government should also book those security men involved in extorting money from the drivers.
"We will go on intense agitation until our demands are fulfilled",  he said.