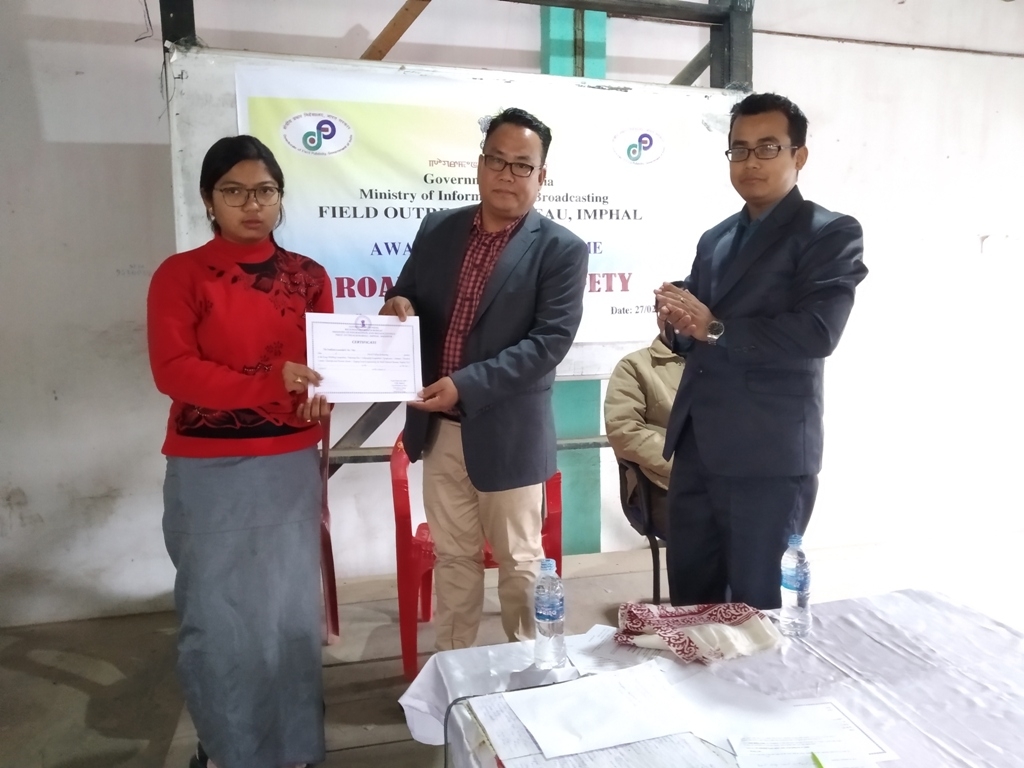 IT News
Imphal, Feb 27,
An awareness cum interaction programme on Road Traffic Safety was organized by the Field Outreach Bureau, Ministry of Information & Broadcasting, Government of India, Imphal at C.I. College, Bishnupur District today.  Dr. M. Mangi Singh, Principal, C.I. College presided the function.
Speaking on the occasion as resource person, Ak. Shantikumar SIngh, Deputy Superintendant (OPS), Bishnupur, said that most of the cause of accidents in the Nambol-Moirang Stretch is due to intoxication. He requested the members of the public to avoid speeding and wear ISI certified helmets.
A quiz competition was also held and prizes was distributed by the dignitaries. Lecturers, assistant professors, members of NGO, news correspondents, students and trainees of news reporting were present during the said programme.