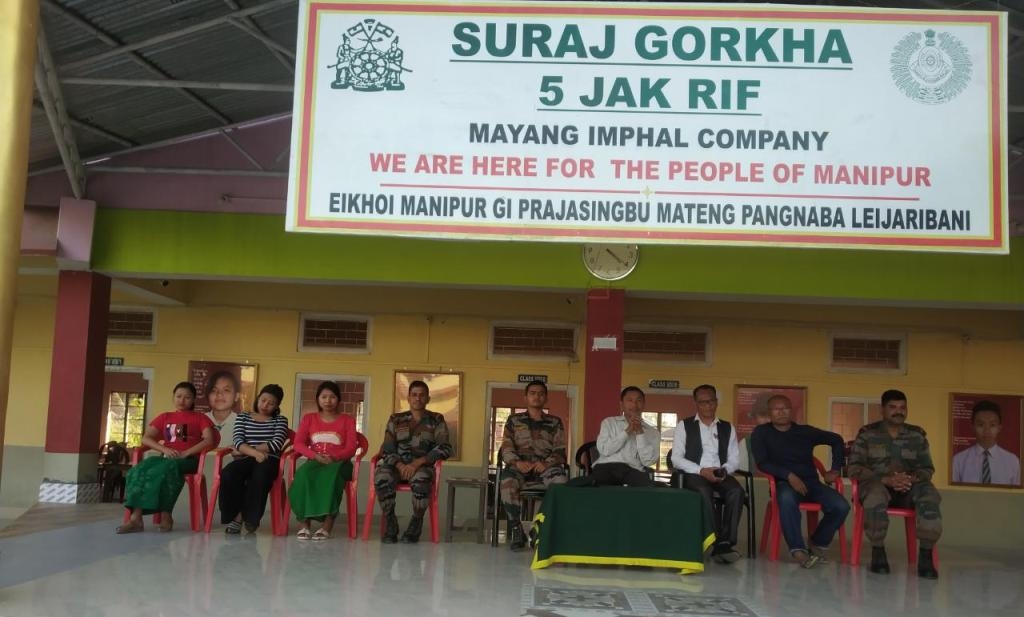 IT News
Imphal March 29,
Tulihal Battalion of 9 Sector Assam Rifles under the aegis of IGAR (South) observed World Theatre Day at Maheikol High School, Khuman on 28 March 2019.
As part of the event, a series of activities were carried out which included a lecture on importance of World Theatre Day followed by singing and dancing competitions and a play act. During the lecture students were educated on World Theatre Day and importance of theatre arts, how theatre plays an important role in the field of entertainment and bring changes in the lives of all of us as a society.
The event witnessed attendance by over 200 students. The students participated in the play act and displayed their acting skills. In addition the students also keenly participated in the singing and dancing competitions. The event concluded with prize distribution in which top three performers in each category were felicitated with tokens of appreciations, followed by tea and refreshments for all the attendees.
The Principal and the School staff appreciated the efforts of the Assam Rifles and extended their gratitude for organising such an event which gave the students an insight in the world of theatre and arts.