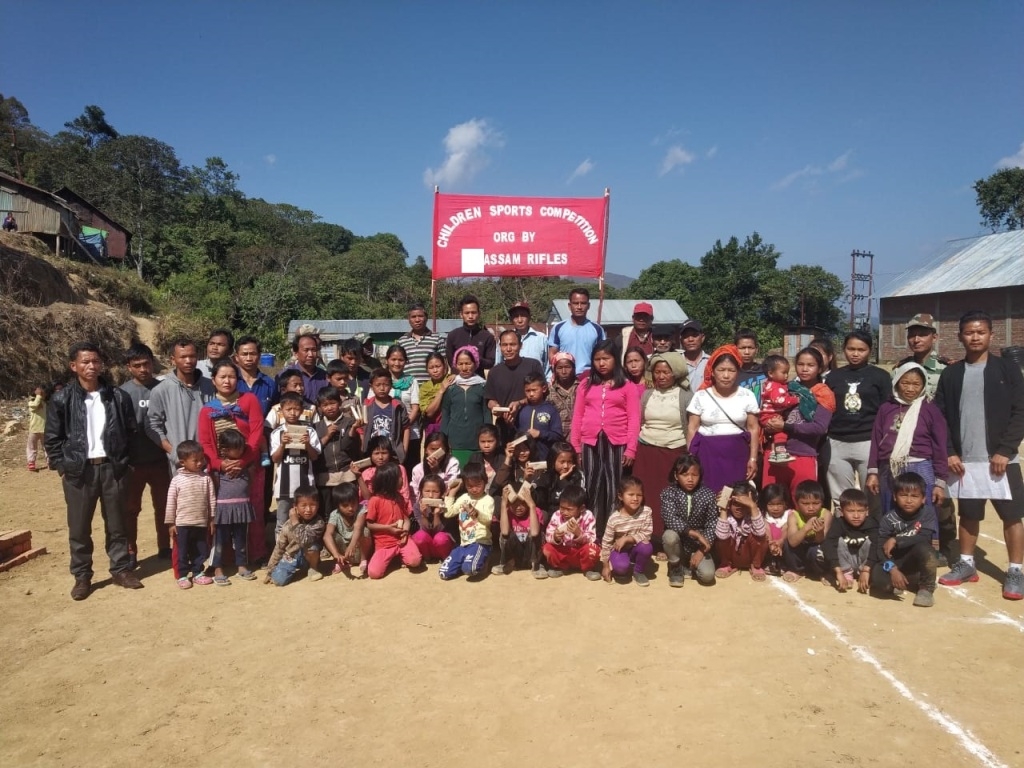 IGAR (South)
Imphal Feb 4
The Joupi Battalion of 28 Sector Assam Rifles under the aegis of HQ IGAR (South) organised a Special Sports Competition at Tuiyang village in Chandel district administration under Khenjoy Sub Division in Manipur.
The battalion with an aim to promote "Fit India Movement" organised the sports event. The event was organised to keep the children busy during their vacation. This also helped the battalion to create a positive image of the Security Forces in the area as well as keeping the kids away from ill effects of insurgents.
A total of 110 Children including 52 Girls of Tuiyang and Hollenjang villages participated in the drawing competition. Subsequently, other events such as Jalebi Race, Juice Race, Jodi Race and Samosa Race were conducted. Locals in large number witnessed the event and appreciated the commitment of Assam Rifles in promoting co-curricular activities in the region.