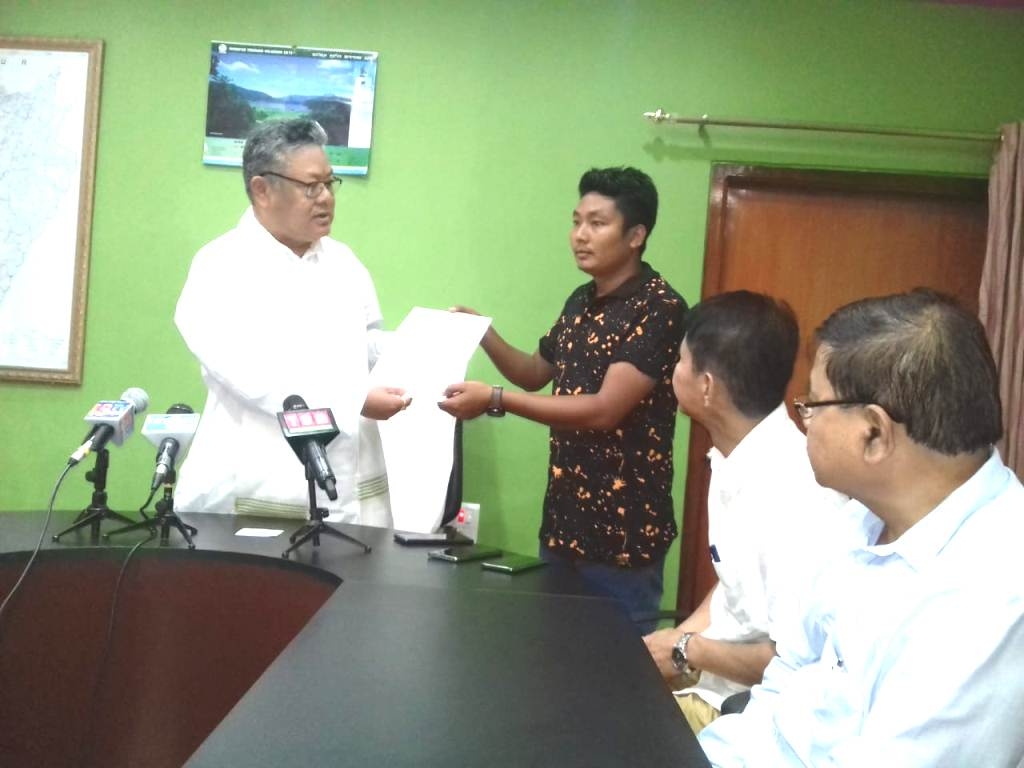 DIPR
Imphal, Aug 21,
Minister, CAF & PD, Revenue, Karam Shyam distributed appointment orders to 26 eligible candidates belonging to various categories of Grade – III and Grade – IV posts of Revenue Department under the die-in-harness scheme at his Old Secretariat office today.
Talking to media persons, Minister K Shyam assured that the present Government led by Chief Minister Shri N Biren takes due concern about the welfare activities and grievances of the public and today's appointment to the die-in-harness candidates is one such noble step to solve their problem and ensure them of their deserving rights.
As part of the administrative machinery, we deeply acknowledge the pain and struggle of the deserving candidates who have struggled for almost 5-10 years for getting the much awaited appointment, he further noted.
Commissioner Revenue H Gyan Prakash, Joint Secretary Y Rajen, Undersecretary Ph Bhavananda Sharma, Section Officer M Gautam Singh,  CAF & PD  Director Ranjan Yumnam and other concerned officials participated in the press conference.