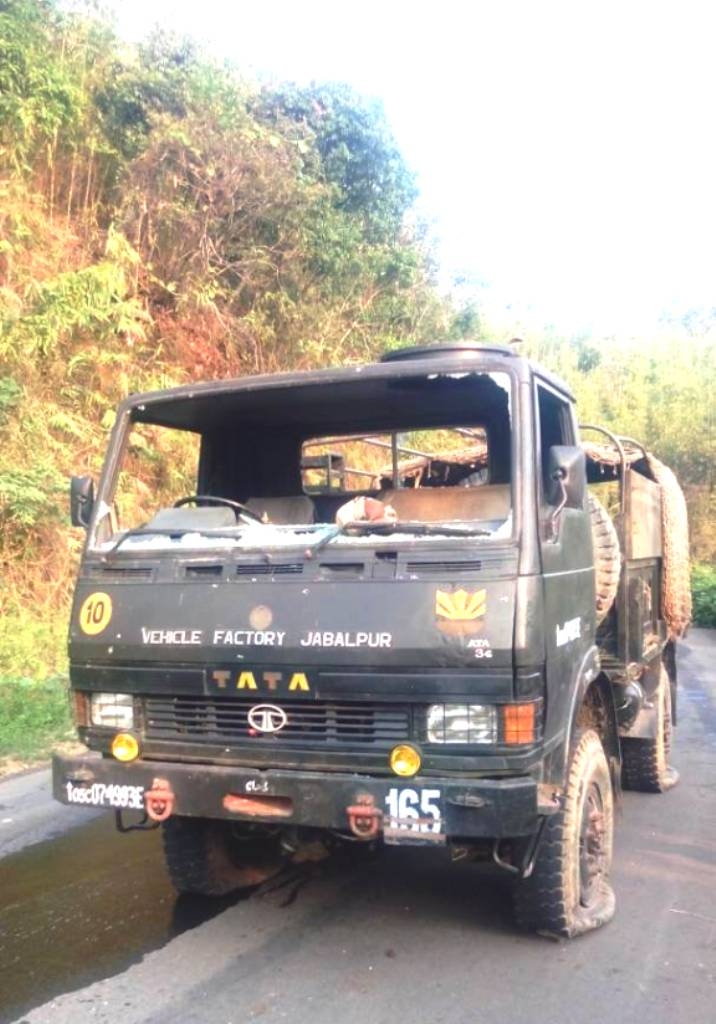 aImphal, May 8: At least 2 personnel of the 165th Territorial Army Battalion were killed another 2 sustain serious injury after suspected UGs triggered an IED at Lokchoa area in Tengnoupal District around 5.50 am today morning. The Security Forces were coming in a vehicle when the UGs triggered the IED. Front glass shield of the vehicle was destroyed and both the front tyres were also flattened by the blast.
The SF killed in the blast has been identified as Arjun Baral, son of Tankanath Baral of Koubru Leikha Village of Kangpokpi district. He is a sepoy in the 165th TA B-Coy. He was reported brought dead at Military Hospital Leimakhong. His body has been deposited at JNIMS morgue.
The other deceased is identified as NK Veroso Hungyo, (age about 38 years), son of late, katohei Hungyo of Leishipung Village, Senapati district succumbed to his injury after undergoing treatment at ICU, Shija Hospital. He sustained multiple head injury.
The two injured are identified as Y. Govind Singh of Kakching Turel Wangma, Kakching district. He is a Lance Nike of TA and Toijam Chandra Singh of Thangnaleikai Churachandpur district. He is a Subedar in the TA.
Source with the Imphal Times said that the attacked could have been carried out by cadres of UNLF, a proscribed group operating in the region.