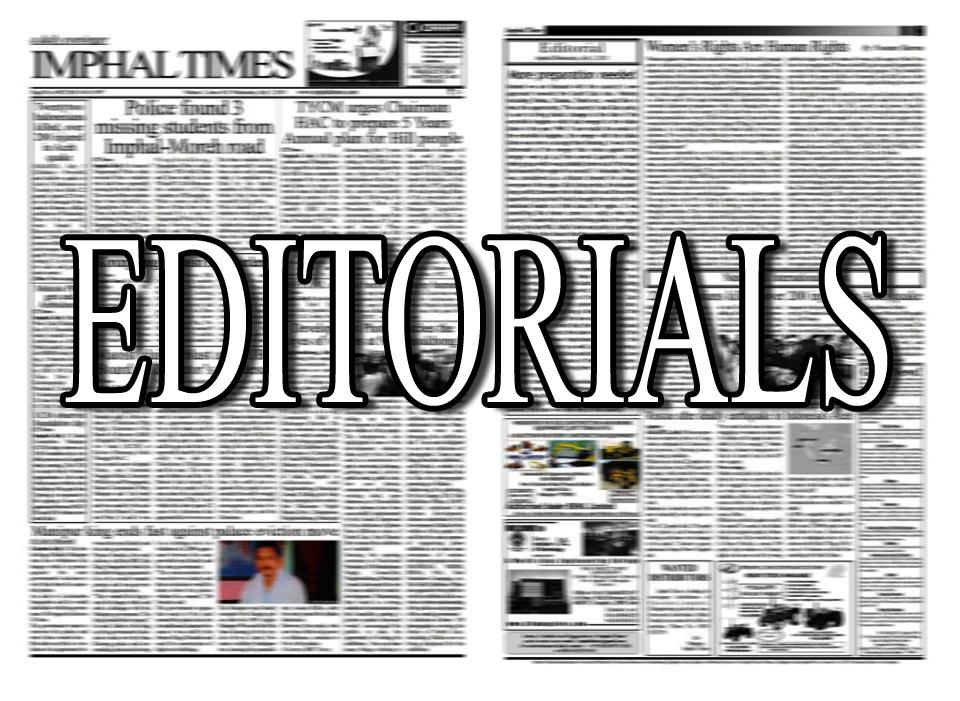 Sangai festival will conclude today. The speedy works for making Imphal city a place of attraction for every tourist visiting the state will now be slowed down again. Reason – there is less money in the state exchequer. It has been reported that around 2.5 crores has been spend for this festival that aims to promote tourism in the state. Even though the state is under serious financial crisis, it is indeed a wise decision for Mr. Okram Ibobi to sanction such a huge amount for promotion of tourism in the state.
Now, as soon as the Sangai festival winds up today, most of the infrastructures built to attract the tourists both domestic and foreign at the Festival venue at Hatta Kangjeibung in Imphal West will be dismantled. Even the flowers planted in the middle of the road will be again lifted and renovation of the road median as well as the Kanglapat is likely to stop. This is being stated so because we have witness the kind of act in the last 2/3 Sangai Festival.
Unlike, yesteryear festival, the State tourism department needs to be appreciated this time. The Sangai Tourism this time is unique this time with the inclusion of many item that were never during the last festival. The Asian theater Festival, The Film Festival, The Sumang Leela, Opening of the World War Museum, Opening of Legal clinic and most importantly the permanent like structures of traditional houses build at the heritage park.
It is being learnt that around 1 crores rupees has been spent for constricting the temporary Heritage park with permanent like structures. The traditional houses of almost all ethnic communities of the state are indeed appreciative and the man behind the idea of construction such an authentic park should be appreciated by each and every one of us.
Unfortunate part is that these structures of pride will be dismantled in a few days from now. Imphal Times suggest that let the construction at Heritage Park be left for some times with proper protection.
Most of the constructions are not less than permanent structures and there is no harm an keeping the park for some few more months if possible until next Sangai festival. It can be if proper maintenance is being done be collecting fees from visitors after the Sangai festival. Now all is left to the wisdom of our government especially to our Chief Minister, who deserves credit for the successful conduct of Sangai festival.