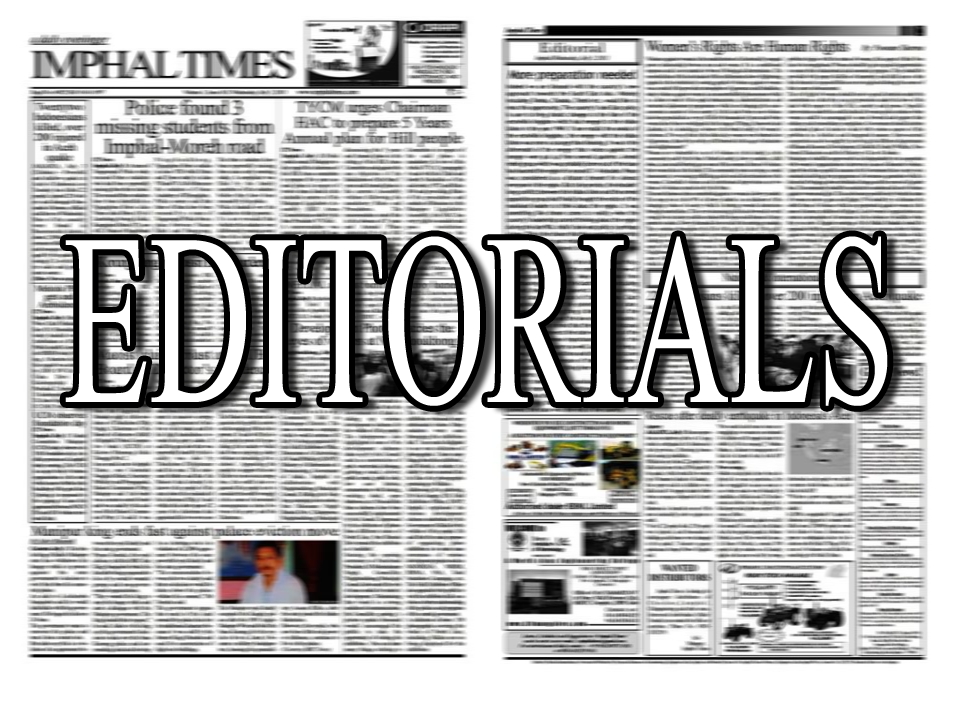 For years, I have been utilising all my wisdom for empowerment of women; to fight crime against women and children and also to bridge the gap of misunderstanding between various communities of our society so that we prosper live in harmony.
I also understand that, law does not empower us anything except writing on the issues and utilise our wisdom to motivate other – on how everything could have been okay if we live together without any misunderstanding.
The smallest unit of a society is family, as per my perception, a group of family than make a locality and many such localities under same roof form a society. This is being brought up as it is important to remind everyone that a peaceful society should have its root from a family. Chaos out of misunderstanding among the members; jealousy for on seeing what one among the family felt is the root of conflict in the family.
If such a misunderstanding takes place in a family of a person who had always been working for the society, then I felt myself better surrender to what I had tried for the society as I am in not the position to even control and create a harmonious atmosphere in my family.
Yes, family is where we were being motivated to do what or what not to do. My ancestors right from my father were all discipline and were excellent in keeping the family under their control. Discipline was what seems to be taught to them and they did what they were supposed to do.
My generation appeared as an insult to my ancestor. I am now left helpless to control my wife. I was never successful in keeping my family peaceful, And most frustrated part is that among the two sisters whom I was left as the only person to look after them , I can't make her stay at the house that our father had built for us.
This is an editorial column of our newspaper and I took permission to write my side of the story as I felt every wives, sisters, husband or their in laws needs to understand.
I confess because my main motto to serve the people by writing stories on how to bridge the communication gap appear as just another mockery as I cannot even control my family.
To me, there is nothing wrong in blaming me. But I would certainly blamed the state Education department which had almost put Moral Science as a negligible subject.
Yesterday, I was thinking of suggesting the Chief Minister to deal two important issue -ILP and ST demand for meitei / meetei as giving priority to any of the two issues or even taking both as one have the potential of sparking another mass protest. We have seen it and if this issues are not tackle with extreme care  Manipur might be in flame again.
But, as my family in flame now, I think better I skip suggesting such a big issue. Someone, particularly the Chief Minister knows much better then an editor of a small newspaper like me as Mr. CM is surrounded with well train salaried people.
I now give up writing for the society but will keep writing about my family and other family alike with due permission from my team.
Because, I sometime feel as editorial we certainly do find way to motivate family to live peacefully, so that their father, mother, grandmother live a happy life before departing for heavenly abode.