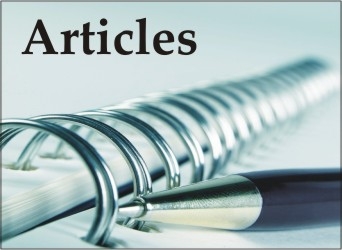 What's in your mind when you see the words "A Chicken Hide?" Take easy. I would like to express my personal views on Mann Ki Baat programme. Whether you think it or not, I could say that Maan ki Baat is one of the most powerful Weapon for BJP and its alliances in India.
    The first Mann Ki Baat or Heart's Voice was broadcast on the occasion of Vijayadashani on 3rd October 2014 by the  Prime Minister of India Mr. Narendra Modi on All India Radio, DD National and other leading news channel. So far 50th episode have been addresses to the people of the nation till November 2018 and 51 episode is coming up in this December.
    We all know the program is broadcast every last Sunday of the month at 11 O'clock. BJP and its alliances told the people of the nation that Mann Ki Baat is not about politics and government achievement but the aspiration of the people's.
   They're fooling the public. They're hiding the Head but public knows where the body is. The system of hiding the head and showing the bodies is called "Aan Bakam." The word Aan Bakam means a Chicken Hide in English roughly.
The words taken out from my local dialect which is oftenly used by my parents when we tried to hide something after they seen it. Hope you all come across this funny scene.
    Therefore, Mann Ki Baat is broadcast to soothe someone anger.  It is broadcast to soothe the people's of India when they are unable to fulfilled the needs and desire of the nation.
Of course it's quite good. I doesn't mean that Mann Ki Baat is not important. I do listened 3 times for every episode. One is his original voice  and two is Manipuri translation. Sometime I was trying to impressed by Mann Ki Baat programme. After a while, i was totally fed up when I looked around and think deep over their propagandas and failures.
We don't need to take serious about the programme because Mann Ki Baat is another type of vote of thanks in the closing ceremony of festival. In every episode he picked a voice from the ladies.  We can arised a question to him whether there's caller or not from the gentleman of the country. I always question myself. Sometime I laughed at myself. Oh yes, the reason for that could be you think that your are funny.
    Instead of Mann Ki Baat on news channel, he must have visit the village and interact with all the needy people's.
If he really think for the public, must have visit and inquired the people who are not getting a single benefits from the government whether it may be from the Centre or a state.
But why he's not?
Government could spent thousands of  crores for just a statue to entered the world record and why not for the villages?
Is it Mann Ki Baat also a type of Opium war?
    If he visit the village from the beginning of his Maan Ki Baat than must have fulfilled the thirst of 50 villages in the country.
Big question arises to every sensible person whether there's hiden agenda or simply a talk show with true Heart's?
How long can a Mann Ki Baat be last? Will there be a final destination in 2019 or will there be again another program when Congress came to rule the government?
We will have to wait and see their battle.
    By chance if Congress came back in the center, there is high possibility of another Mann Ki Baat in India. And there is high possibility of replacing the name like Planning Commission to NITI Aayog.
Guy's you all are waiting for this scene and wish you all best. Have a great weekend!