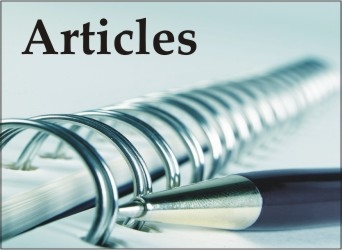 In 2000, World Intellectual Property organization's (WIPO) member states designated April 26-the day on which the WIPO convention came into force in 1970-as World IP day with the aim of increasing general understanding of IP. The theme this year is
"Reach for Gold: IP and Sports".
Intellectual Property (IP) is a category of property that includes, intangible creations of the human intellect. In fact,IP refers to creation of mind such as, inventions; literary and artistic work; designs; symbols; names and images used in commerce. Intellectual property encompasses two types of rights: Industrial property right (Industrial patents, designations of origin, industrial designed models) and Copyright. It was until the 19th century that the term" Intellectual Property "began to be used and not until the late 20th Century that it became commonplace in the majority of the World.
 The statute of Monopolies (1624) and the British statute of Anne (1710) are seen as the origin of patent Law and Copyright respectively. These two firmly established the concept of Intellectual property, Literary Property and was the term predominantly used in British legal debates of 1760s and 1770s over the extent to which authors and publishers of works also had rights deriving from common law of property. The first known case of the term "Intellectual Property" dates back to this time when a piece published in the Monthly Review in 1769 used the phrase. The first clear example of modern usage goes back as early as 1808, when it was used as a heading title in a collection of essays.
The main purpose of intellectual property Law is to encourage the creation of a large variety of intellectual goods. To achieve this, the law gives people and business property rights to the information and intellectual goods they create— usually for a limited period of time. This gives economic incentives for their creation, because it allows people to profit from the information and intellectual goods they create. These economic incentives are expected to stimulate innovations and contribute to the technological progress of countries which depends on the extent of protection granted to innovators. The intangible natureof intellectual property presents difficulties when compared with traditional property like land or goods. Unlike traditional property, intellectual property is indivisible—an unlimited number of people can consume an intellectual goods without it being depleted. Additionally investment in intellectual goods suffer from problems of appropriation—a land owner can surround their land with a robust fence and hire armed guards to protect it, but a producer of information on intellectual goods can usually do very little to stop their first buyer from replicating it and selling it at a lower price. Balancing right so that they are strong enough to encourage the creation of intellectual goods but not so strong that they prevent the goods, wide use is the primary focus of modern intellectual property law.
 Intellectual property rights includes:-
(i)Patents:-Which is a form of right granted by the Government to an inventor or their successors in title, giving the owns the right to exclude others from selling, offering to sell and importing an invention for a limited period of time in exchange for the public disclosure of the invention. (ii) Copyright:-
It gives the creator of an original work exclusive rights to it, usually for a limited time. Copyright may apply to a wide range of creativeintellectual or artistic forms or work. Copyright does not cover ideas and information themselves, only the form or manner in which they are expressed. (iii)
Industrial design right:-
Sometimes known as design right or design patent, protects the visual design of objects that are not purely utilitarian. An Industrial design consist of the creation of shape, configuration or composition of pattern or color or combination of pattern and color in three dimensional form containing aesthetic value. (iv)Plant varieties:-It is also known as plant breeder's right, are the rights to commercially use a new variety of plant. The variety must amongst others be novel and distinct and for registration the evaluation of propagating material of the variety is considered.(v)
Trade Mark: – It is a recognizable sign, design or expression which distinguishes products or service of a particular trader from the similar products or service of other traders.(vi)
Trade Dress:- It is a legal term of art that generally refers to characteristic of the visual and aesthetic appearance of a product or its packaging or even the design of a building that signify the source of the productto consumers. (vii)Trade Secrets:-
It isaformula, practice, process,design, instrument, pattern or compilation of information which is not generally known or reasonably ascertainable by which a business can obtain an economic advantage over competitors and customers. There is no formal government protection granted; each business must take measures to guard its own trade secrets.
In addition to above IPRs, two more new IPRs introduced are Lay out design of Integrated Circuit and geographical indications.
Violation of Intellectual property rights, called "infringement " with respect to trade mark,patents,copyright and misappropriation with respect to trade secrets may be a breach of civil law or criminal law ,depending on the type of intellectual property involved, jurisdiction and nature of the action. The legislations covering IPRs in India are;
 patent Act 1970 amended in 1999,2002 & 2005;the design Act 2000;the trade mark Act 1999;the copyright Act 1957 as amended in 1983.1984,1992,1994 &1999;the semiconductor IC lay out design Act 2000; etc.By exchanging limited exclusive rights for disclosure of Inventions and creative works, society and patentee/copy right owner mutually benefit and an incentive is created for inventors and authors to create and disclose their work. It's an absolute right of innovators, inventors & creators. So any innovator or inventor or creator in different field needs to registerto protect their intellectual property. For this purpose, in case of Manipur you can contact Manipur Science & Technology Council (MASTEC) or IPR Cell of NEILIT Imphal Akampat.
Writer can be reached to:[email protected] Or WhatsApp No: 9612891339.