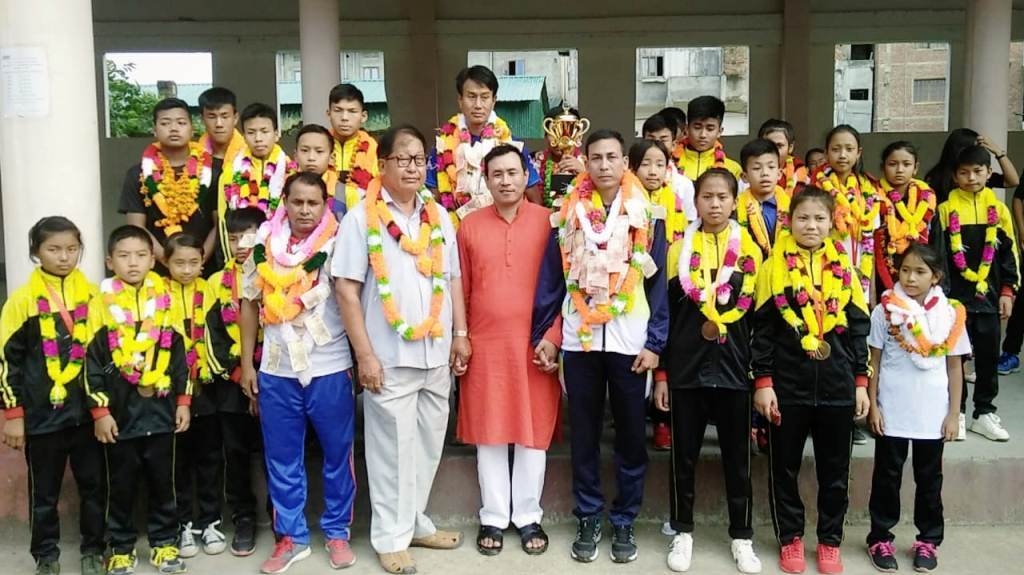 IT News
Imphal, June 29,
Manipur bagged 2nd Runner-up in National Sub junior and Pree teen Pencak Silat Championship 2019, organised by Pencak Silat Association, Madhya Pradesh, under the supervision of Indian Pencak Silat Federation held from June 21st to June 23rd at CNCT College, Bhopal.
The Manipur team, coach, officials were warmly greeted at ISBT Khuman Lampak by Pencak Silat Association, Manipur, Sekmai AC ex MLA, N. Biren, Social Worker, A.Deven, clubs members of phayeng, Kharason, Pungdongbam, Lamlai, Sekta. Huge crowds were also greeted the team.
Pungdongbam Gram Panchayat Ex Pradhan, I. Prem handed over Rs.3000 as a mark of encouragement  encouragement to the team and Lamlai Chalou Yaoshang Sports Association also gifted simple reward to the team at Lamlai Bazar.
The State team won 10 Gold, 5 Silver, 5 Bronze total of 20 medals and claimed the 2nd Runner-up at the championship.