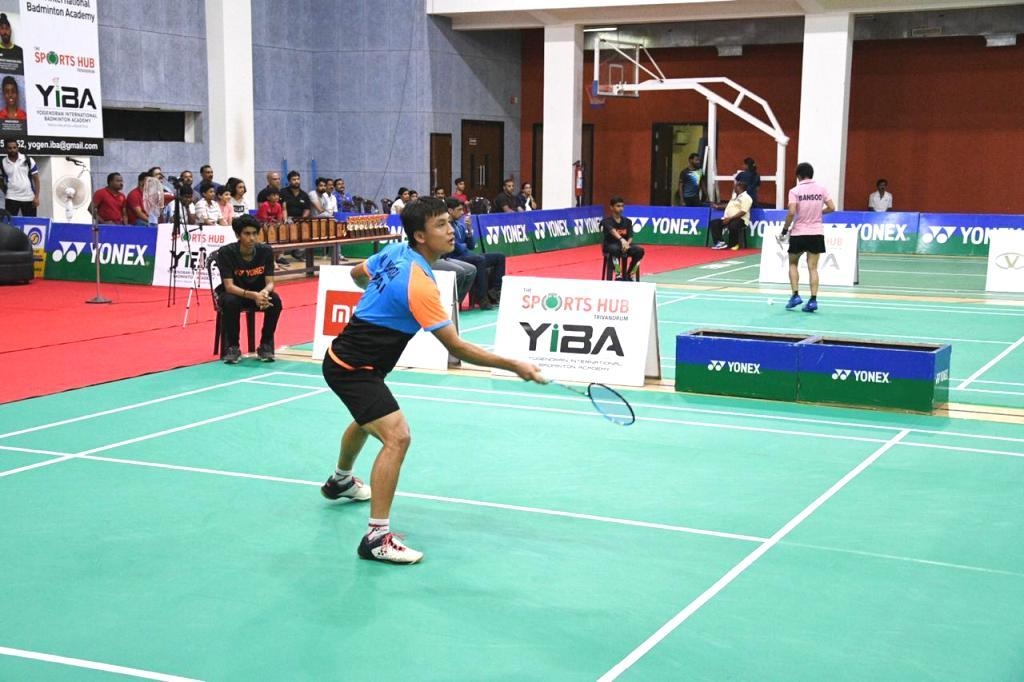 From Correspondent
New Delhi, June 4,
Manipur's Maisnam Meiraba continued his fine run in the domestic circuit, securing his 4th consecutive Boys Singles (BS) U19 title while Maharashtra's Malvika Bansod sealed the Girls Singles U19 title at the Yonex Sunrise All India Junior Ranking Tournament in Trivandrum, earlier today.
Meiraba, who won the previous junior ranking tournament in Chennai as well, made a solid case as the performance in both the tournaments will be counted for the Junior ABC squad selection. The top seed looked in sublime form as he outclassed Sankar Muthusamy 21-14, 21-10 in the BS U19 summit clash. He has earlier won titles at Vijaywada and Bengaluru as well.
Second seed Malvika Bansod too maintained her spectacular run to notch up a dominating victory against Uttarakhand shuttler Unnati Bisht without dropping any game to win the match 21-7, 21-9. In the BD U19 summit clash, Ishaan Bhatnagar and Vishnuvardhan Goud P prevailed against the pair of Ravikrishan PS/Manav Raj Smith with a comfortable 21-12, 21-14 victory.
The young and upcoming Girls Doubles pair of Treesa Jolly/Varshini VS made a strong impact with their performance to overcome a tough challenge from second seeds Aditi Bhatt/Tanisha Crasto in the summit clash. Going down by 14-21 in the opening game, Treesa and Varshini marched back into the match, pocketing two consecutive games to seal the tie at 14-21, 25-23, 21-12 in a thrilling one hour encounter.
In the Mixed Doubles U19 final, Dingku Sing Kontohoujam and Ritika Thaker caused an upset to eclipse past the second-seeded pair of Edwin Joy/ Shruti Mishra in a well-fought 16-21, 21-12, 21-15 win.
Earlier in the day, tenth seed Aditi Bhatt got the better of Keyura Mopati to guarantee the third place in the Girls Singles U19 category with a convincing 21-19, 21-16 win while Satish Kumar overturned an aggressive Sidhanth Gupta 21-18, 21-18 to assure the bronze in BS U19.
 Finishing at the third place in Chennai last week, the top-seeded BD U19 pair of Manjit Singh Khwairakpam/Dingku Singh Konthoujam did an encore in Trivandrum after getting the better of Kush Chugh/Nithin HV 21-17, 19-21, 21-18.
 It was a double bronze for Manjit Singh Khwalrakpam as he also finished third in XD U19 category with partner Mehreen Riza, defeating the pair of Ravi and Sakshi Gahlawat 21-18, 21-19. The GD U19 bronze was won by the sixth seed pair of Simran Singhi/Ritika Thaker, who eked out the team of Trisha Hedge/Arya Shetty in a well-fought 21-15, 18-21, 21-17 win.