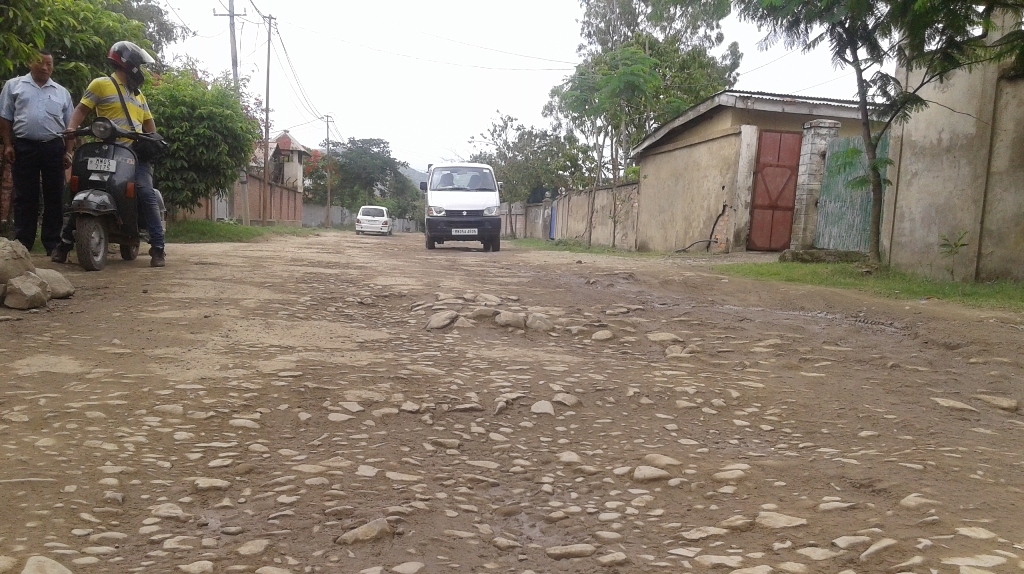 Imphal, May 14: Road connectivity at Lamphel quarter areas under Imphal West near RIMS hospital including roads at officers' colony are in such pathetic conditions. The road connectivity in the area are laden with many large potholes, dusty areas that turned into slush when wet, cracked and dilapidated surface and loose pebbles and gravel giving much inconveniences to the residents as well as commuters.
Residents of the area told this reporter that the roads have not been repaired for the last couple of years. As the roads connect the National Institute of Technology (NIT) and Shija Hospitals with the state capital, the vehicle volume passing the road is very high which also include fully loaded heavy vehicles being used for various construction activities presently undergoing at the NIT site, informed the residents.
Meanwhile, patient and patient parties visiting Shija Hospital have also expressed that they have faced extra inconvenience in addition to the physical illness due to pathetic road condition. Patients especially for delivery cases are experiencing unease while coming to the hospital.