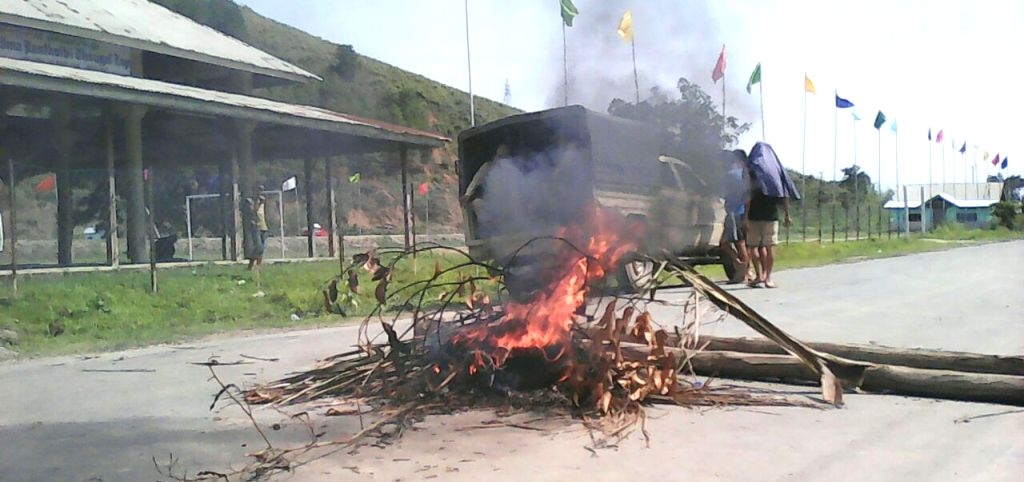 Imphal, May 14: Ongoing ILPS protest continues even as there is strong objection from the Hill based organization. On the third day, under the initiative of the JCILPS, women meira paibis and club members at various places along the MI Road in the road stretch between Keishampat to Hiyangthang. Meira Paibi of each localities situated between the road stretch staged sit-in-protest blocking half of the road in their respective localities.
At 1 pm as scheduled earlier, Meira paibis and club member road the road for 1 hour. During the said timing all vehicles coming from both ends were put to halt. Protestors also form human chain at various places including Keishamthong, Elangbam Leikai, Ahanthem Leikai, Khagempalli, Pishum Ningom Leirak Machin, Haobam Marak, Heirangoithong, Hiyangthang and Keishampat etc  .
Slogan demanding introduction of ILPS were also shouted. The meira paibi also urged the government of Manipur to get approval of the 3 ILPS related Bills passed by the state government.