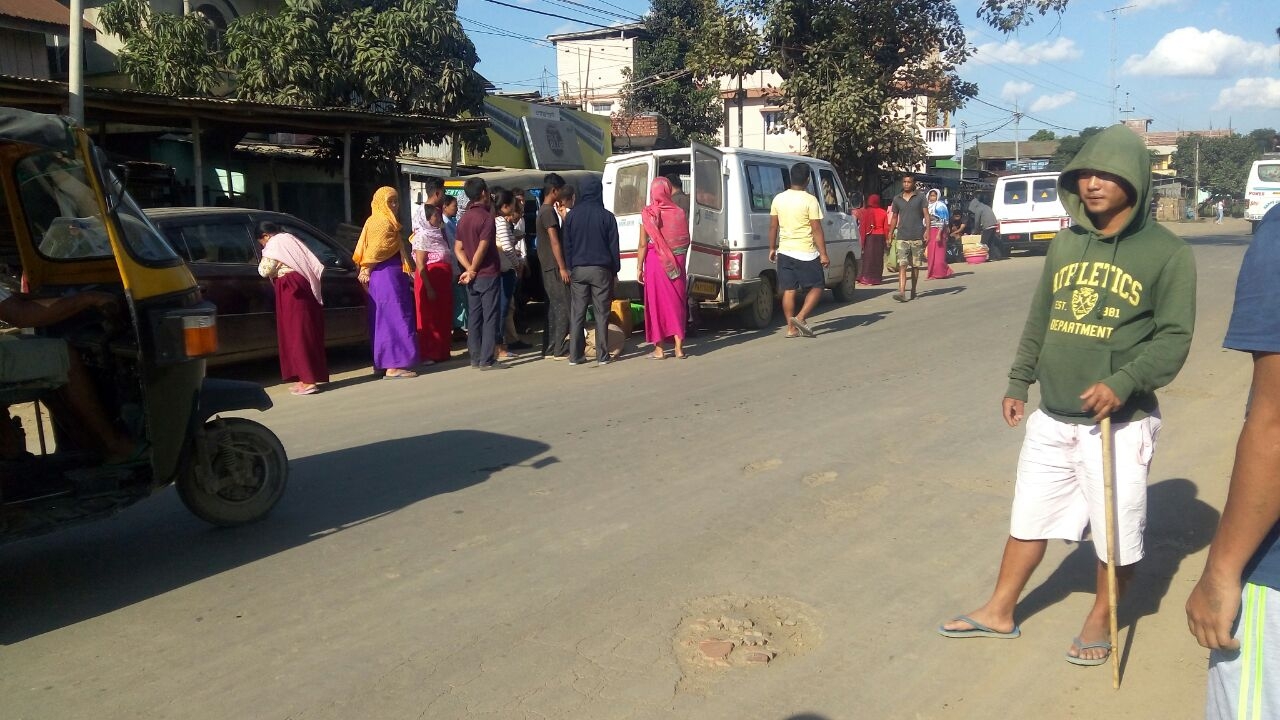 Imphal, Nov 14: The ongoing indefinite economic blockade along the two National Highways has fuelled anger to many of the valley people forcing more people to enforce counter economic blockade at many places.
Locals club members, meira paibis and other members of the civil society organisation today prevented vehicles from carrying essential commodities to Senapati and Ukhrul district. Large number of people today gathered at Khurai along the Imphal Ukhrul road and pulled down essential commodities ferrying towards Ukhrul. Similar agitation was also underway at ISBT Khuman Lampak. Vehicles were checked and pulled down all essential commodities found inside it.
At Thangmeiband too, womenfolk and club members disallowed passenger vehicles to carry essential items.
People at Yairipok area in Thoubal district too had started enforcing the counter blockade.
Meanwhile, the counter blockade had severely hit life of the common hill people who life is dependent here in the state capital Imphal.