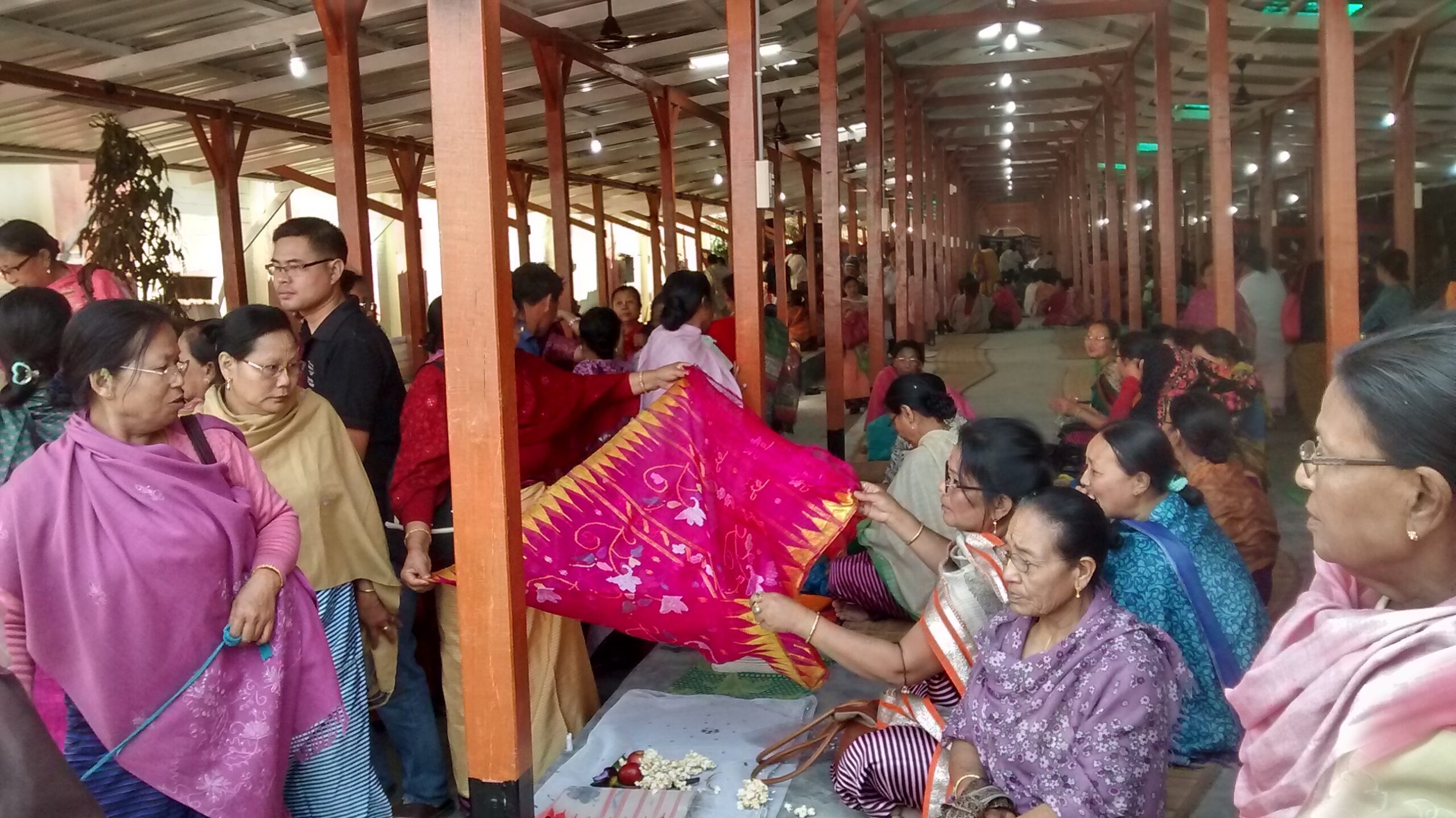 The newly constructed temporary market shed in-between Johnston Higher Sec. School and BT Park was inaugurated by Works and Transport Minister Kh Ratankumar Singh
The temporary market complex was constructed to provide stalls to vendor ladies of Khwairambandh Ima keithel, after the two market complex buildings were damage on January 4 tremor.
Speaking on the occasion the Work's minister while recounting the roles of the vendor ladies in the history of Manipur appreciated them for supporting the government in making the temporary arrangement.   
"Imas of Khwairambandh Keithel has been playing significant role in many field including economy of the state as well as social issues besides supporting their family", Ratankumar said.
He further added that the historic role of the Ima should not be forgotten by today's generation.
Citing the importance of developing more space for vendor ladies Ratankumar said that the state government targeting to complete the newly construct Tombisana market shed in the month of June or July this year. If the market completed than the shortage of the shed would be good enough, he added.
On the present state of the Khwairamband Ima Keithel buildings which was damage in the recent earthquake, Ratankumar said that the expert team from the IIT Roorkee had submitted report after detail assessment to the National Disaster Management (NDM) and whether the Kwairamband Keithel Building will be repaired or demolished will be decided in accordance with the decision of the NDM.
Social welfare and co-operation minister Ak. Mirabai, PDA chairman T. Mangibabu, Chairperson IMC A. Nimai Sharma and executive officer of IMC Ng Uttam also attended the inaugural function.