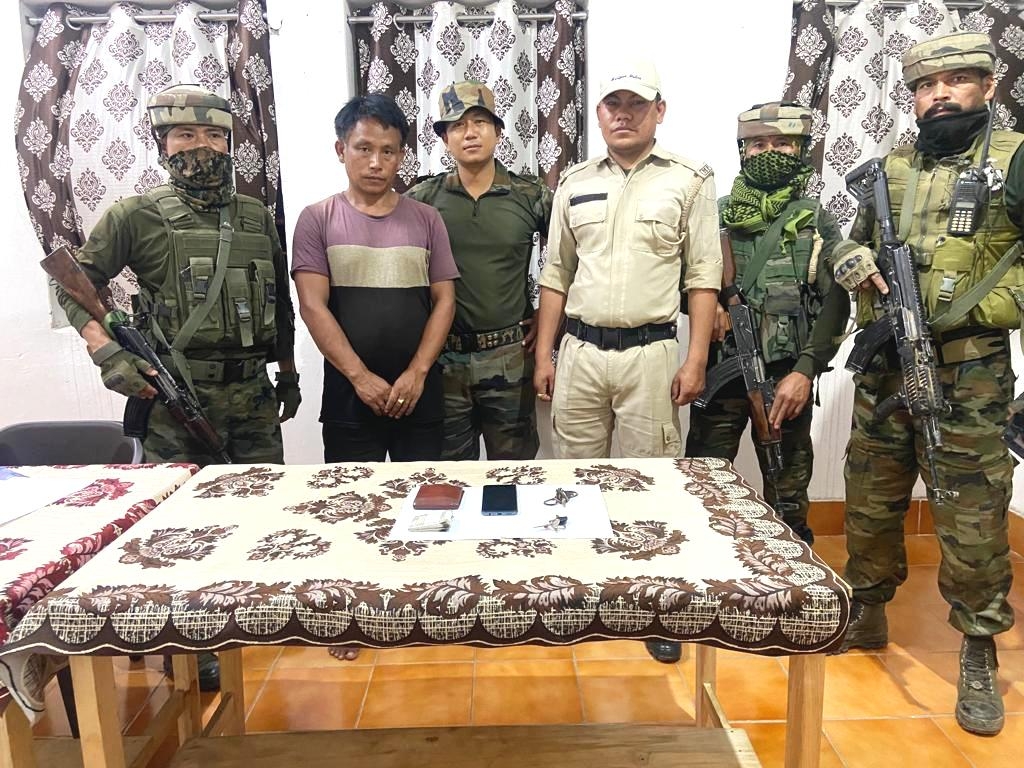 IT News
Imphal, Apr 19:
Jwalamukhi Batallion under the aegis of Inspector General Assam Rifles (East), apprehended a suspected most wanted NSCN(IM) cadre who was involved in carrying out extortion from Infrastructure Development Companies in the region.
The individual was on the lookout from the security forces, and a special operation was launched by Jwalamukhi Batallion to apprehend the individual.
Three Officers and thirty other ranks scavenged through harsh terrain to locate the whereabouts of the individual and apprehended the individual.
The suspected NSCN(IM) cadres confessed to carrying out extortion and were in possession of Rs 10 Thousand (Cash)
The individual was handed over to Police authorities for further investigation and filing of FIR.