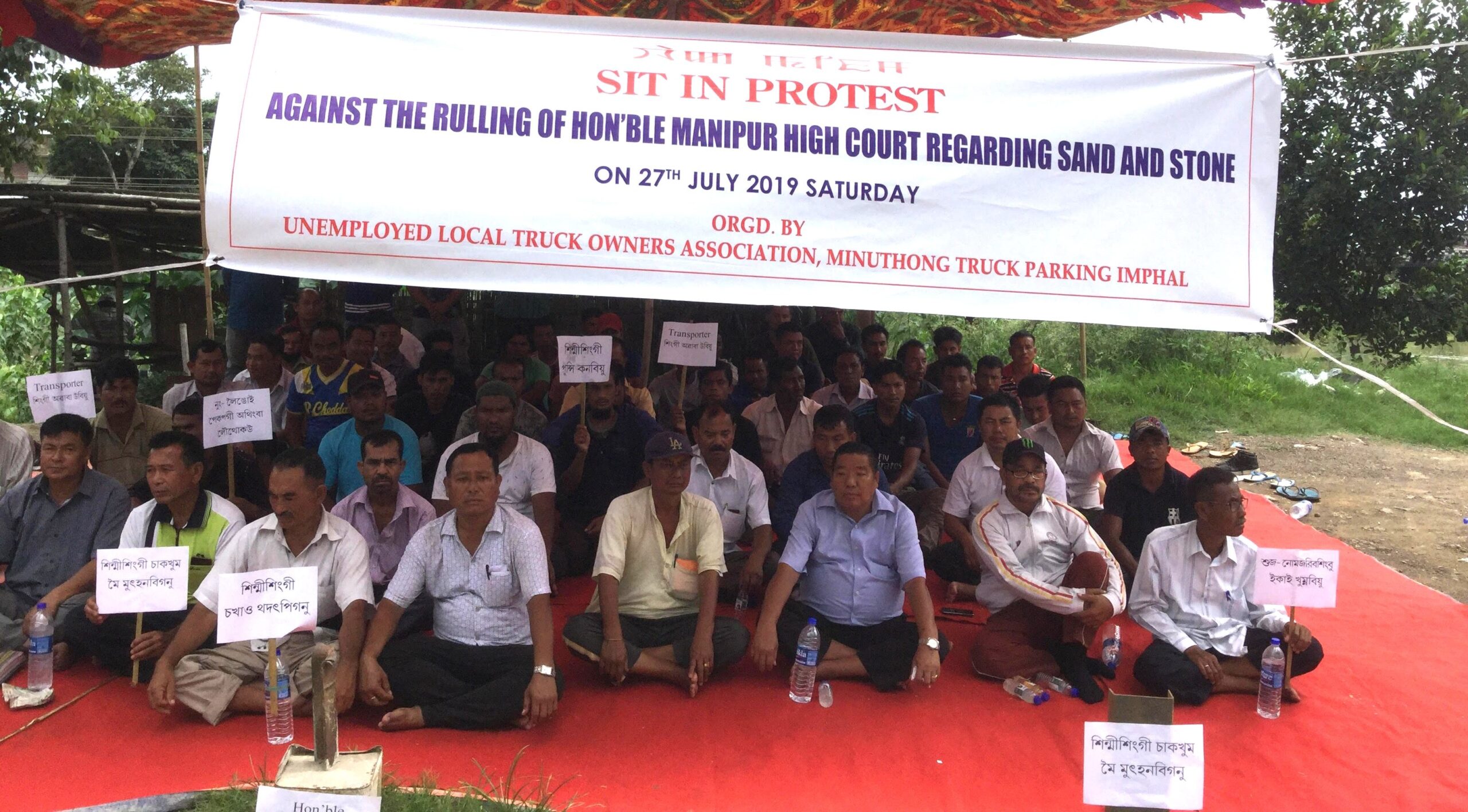 IT News
Imphal July 27,
Truck owners and labourers today staged sit-in-protest at Minuthong truck parking against the High Court ruling which banned the mining of sand and stone from the rivers.
The protest was organised by Unemployed local truck owners Association.
Speaking to media persons Advisor of Unemployed local truck owners Association Moirangthem Angouton said that their lifeline was taken away by the ruling of the high court which banned from sand and stone mining. He further added that their livelihood was maintain by mining and transporting the sand and stones.
Angouton urged that the government to allow the mining. He further stressed that intense movement will be initiated.