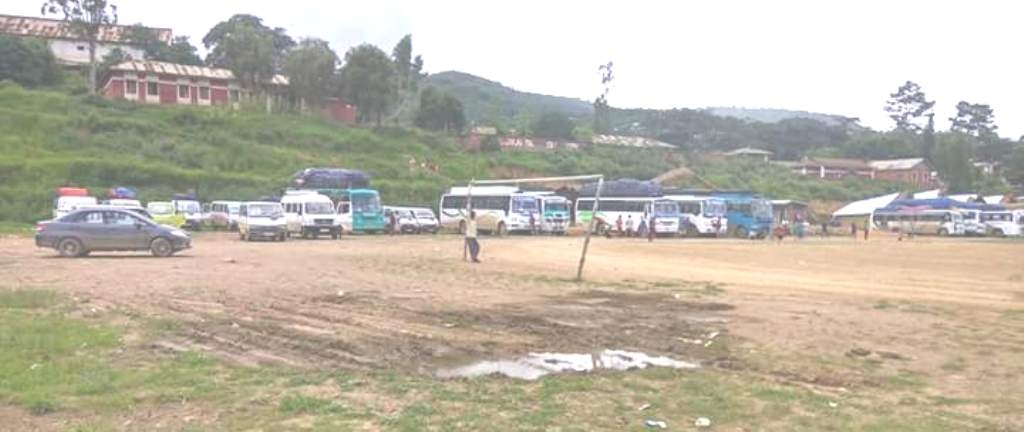 Imphal, June 9: The 24 hour total shut down in all tribal inhabited area of Manipur called jointly by the JAC formed against the passing of the 3 Bills and  Outer Manipur Tribals' Forum (OMTF), an  apex body of the Hmar Inpui, Mizo People Convention, Thadou Inpi, United Naga Council and Zomi Council, which begin yesterday midnight freezes normal life in tribal inhabited areas in the state particularly in Churachandpur district and Senapati district.
Both commercial and private vehicles coming towards Imphal and heading towards Dimapur were held as captive at Senapati ground by the JAC supporters. Report reaching here said that around 40 vehicles including passenger service vehicles as well as private vehicles which were coming towards Imphal from Dimapur side were held captive at Senapati ground. A passenger who talks to reporter through cell phone said police were present at the site but they remain as mere spectator instead of intervening to the activities of the band supporters.
The total shut down has also severely affected normal life in Churachandpur district. Almost all shops, business establishment in the district had been shut down. Government offices remain paralyzed during the ongoing agitation. Roads wore deserted look with no vehicles plying on.
However, medical services and emergencies, airport pickup and drop, electricity department (including prepaid recharge outlets), telecom service, water supply, ongoing school/college exams, pre-planned conferences/seminars and weddings were exempted during the agitation.
Large number of JAC members were seen on the street supporting the total shut down.
Meanwhile, sit-in-protest was also staged at Salphate Pumbuk, Hiangtam Lamka.