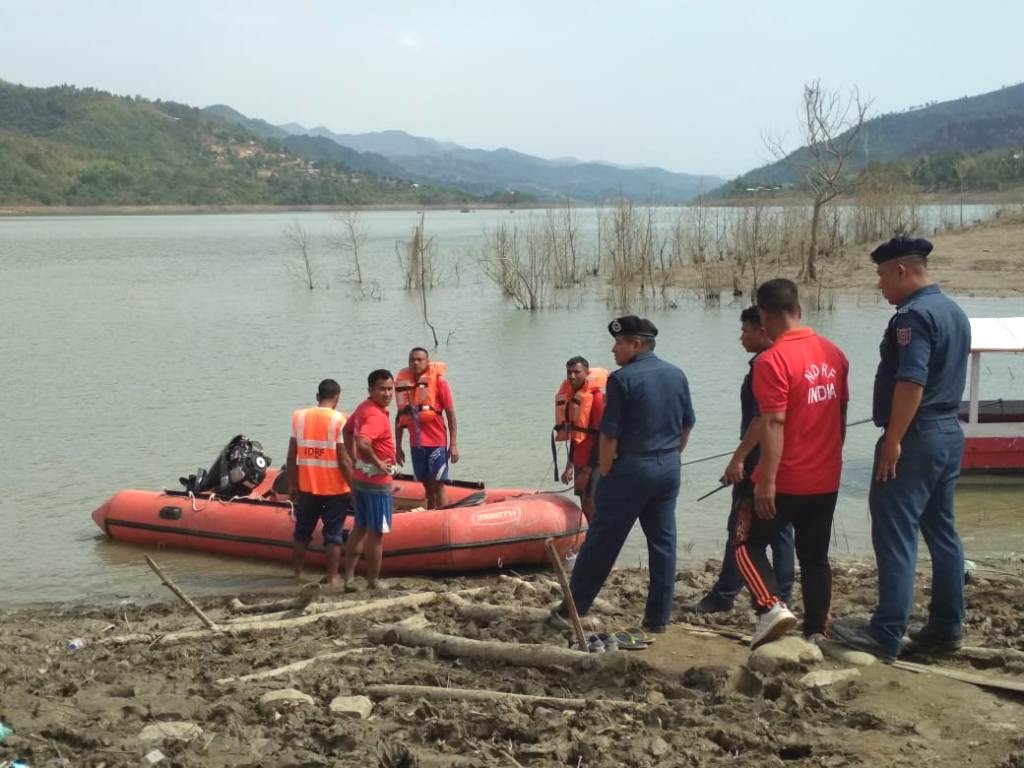 IT News
Imphal April 30,
Around 100 rescuers from National Disaster Response Force (NDRF), State Disaster Response Force (SDRF), Fire Department and team of experts from MU Earth Sciences Department still searched for the 3 missing persons at Chadong, where a local made boat was capsized which occurred on the evening of 28 April.
35 personnel of NDRF, 15 personnel of SDRF and 28 personnel of fire service along with the assistance of local volunteers try to find the missing bodies.
It can be reminded that the tragic incident occurred around 5pm on 28 April at Ramrei tourist site or Chadong lake which is a water body created by Mapithel Dam when the two boats occupied by many picnickers turned turtle by the gale in the middle of the dam.
The missing three persons at the lake were identified as S Rajiv (35), Romen (29) and Rani (19) from Bishnupur district's Ningthoukhong area.
Speaking to media person Deputy Commandant of 12 battalion of NRDF Itanagar said that they
have used 35 of their team using SOLAR technology, 4 deep diving set and 5 inflatable rubberised boats.
He said that tress which submerged under the water hinder in finding the missing bodies.
He finally appeals to used life jacket as mandatory while travelling in water bodies and also not to overload while travelling in the boat.
He also appeal to used only permitted boats issued which have safety measures and also added that a rescue team is a must for water bodies.
Speaking to media persons Mathingso Jajo who is a local of the village said that the locals tried to give as much assistance to find the missing persons.
It can be added that a team of Indian Navy will also join the search operation today.