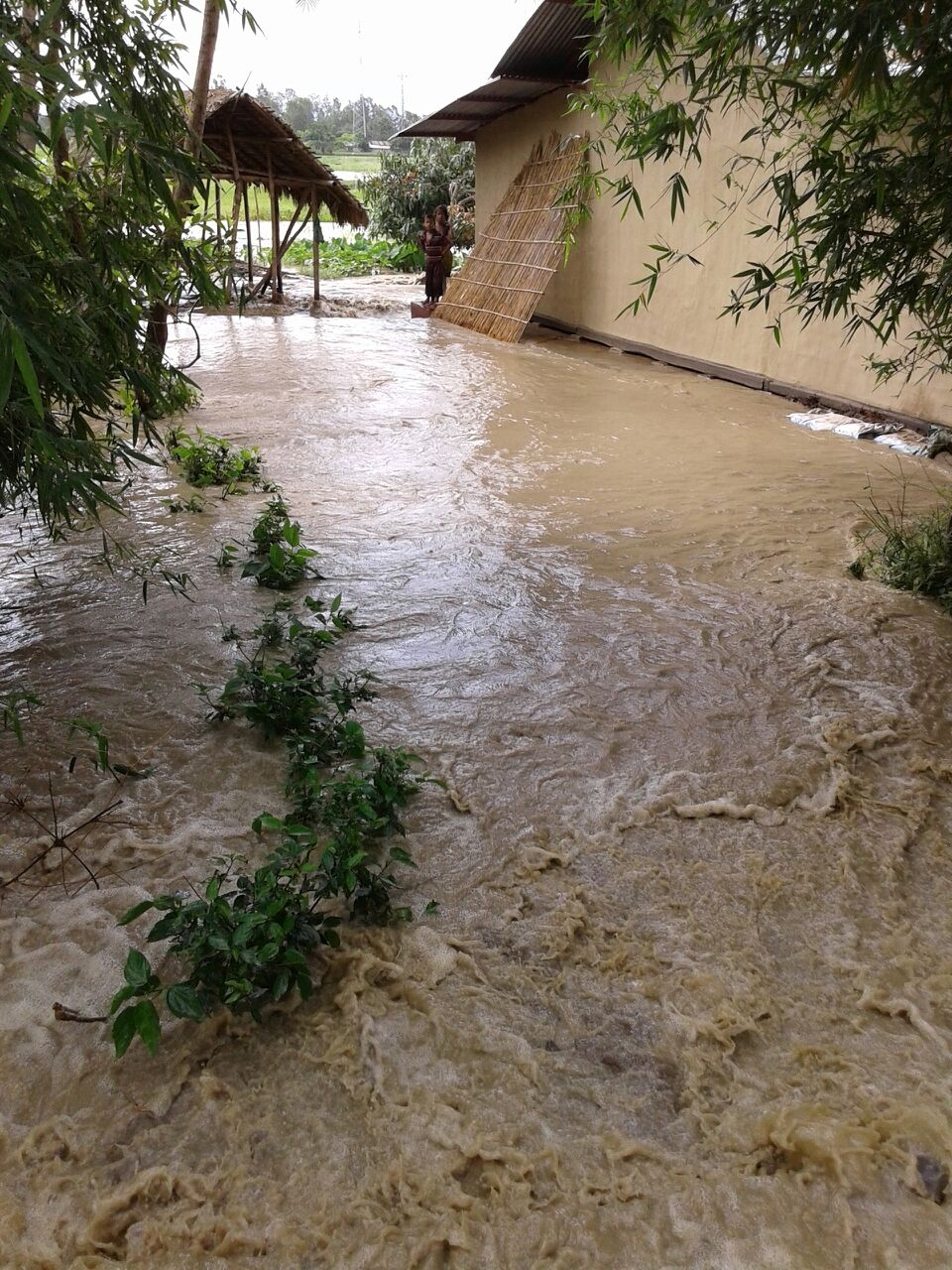 Imphal, May 23: Most of the important rivers flowing through valley area of Manipur is still flowing over danger level. According to Flood and Irrigation Department, Sanjenthong, till today morning there were reports of  light drizzles at riverheads. There are reports of seepage at the bank sites of adjoining Imphal and Iril rivers at Lilong Arapti area.
It may be mentioned that, in view of the rising water levels of all major rivers, all the sluice gates of Ithai Dam have already been opened. All sluice gates of Sengmai Barrage at Keirak under Thoubal district have also been opened.
The conditions at flood affected areas of Kyamgei, Keirak, Kakching are still getting worse while areas like Laphupat Tera, Arong Nongmaikhong etc are still experiencing increase in flood level. 
While informing about their reinforcing activities from Flood Control Department, Ch Ranabir Singh, Additional Chief Engineer-I told our reporter that the Department is coordinating with flood affected areas utilizing maximum manpower and providing materials for reinforcing bank embankments at their optimum level.
In response to allegations from different affected areas for not co operating and proving their required materials life empty bags, bamboos and others embanking materials, Ranabir said they are trying to help people at their best level and appealed people too to co-operate the department.