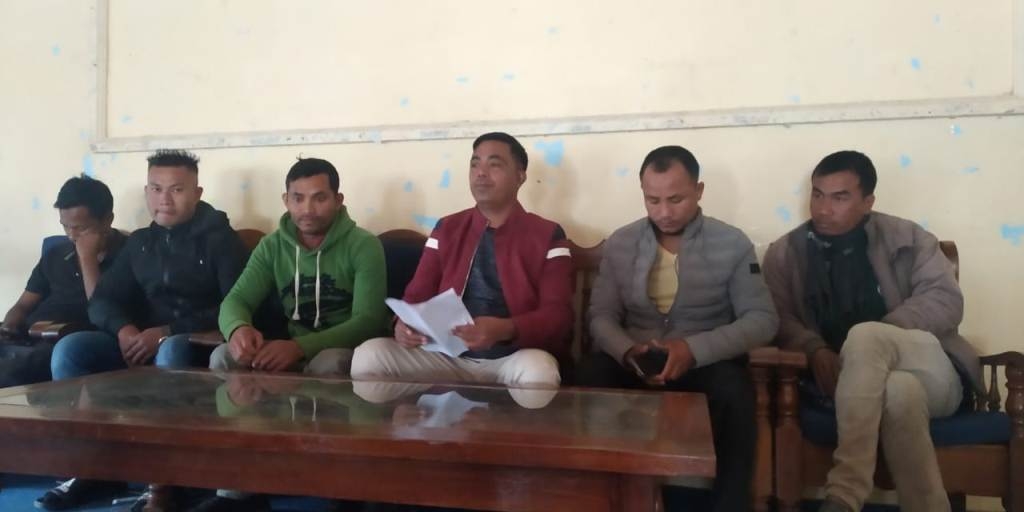 IT News
Imphal, Dec 3,
A group of candidate who had reportedly cleared the recruitment test of Manipur Police Constable 2013, but rejected now today appealed to reconsider the government decision.
Y. Kiran Singh, joint secretary of the body form by the rejected candidate called Joint Action Committee for rejected candidates, while talking to media person at Manipur press club here in Imphal appealed the government not to play politics to the candidates who have cleared the recruitment test before 5 years.
He drew the attention of the Chief Minister to include the rejected 3052 candidate while recruitment to the police constable post. The strongly reacted and said that they will stand against the rejection of the 3052 candidate who had already cleared the recruitment test and have been waiting for over 5 years.
Kiran demanded immediate action against the then Chairman of the selection committee and the board member for misleading the candidates.
"We cannot accept the rejection of the candidates who have already passed five years back and don't play politics to the police constable appeared candidates", Kiran said.
The committee threatens intense form of agitation if the government fails to response within Dec 5.