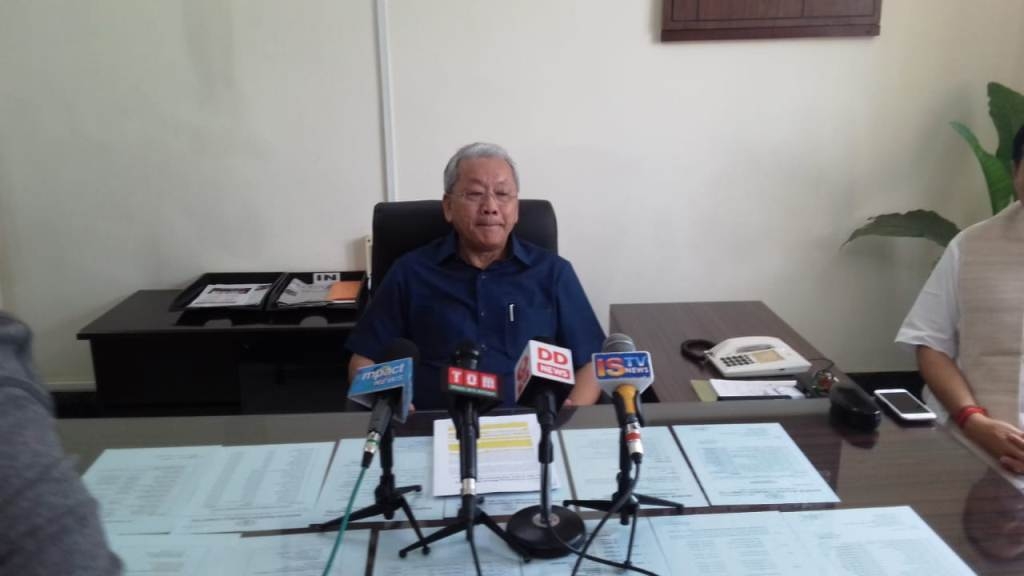 IT News
Imphal June 29,
The race for power inside the government led by BJP is not in the interest of the state and it should be stopped for the welfare of the people said Congress President Gaikhangam  during a press meet held at Congress Bhavan today.
Speaking to media persons Gaikhangam appealed the present government to look into the governance of the state and to stop the misunderstanding and revolt by MLAs of the BJP demanding replacement.
He said that even though the BJP clarified that there isn't any conflict within the party, it is very unfortunate that many of the cabinet ministers rushed to Delhi. He added that the conflict inside the government led by BJP is well known to the public.
Even though BJP said that it is a family matter, Gaikhangam asserted that being a responsible citizen and a responsible party everyone has the right to look into the matters as it will affect the governance. He also appealed to settle the matters reeling in the BJP party at the earliest possible time.
Gaikhangam slammed the cabinet ministers who stay off from cabinet meeting and called them irresponsible.
He also added that the BJP government should know that the people are above all of them and added that it was unfortunate for neglecting the responsibilities they held for the people. 
He appealed to resolve the conflict within the government at the earliest for the welfare of the state and its people and added not to be like a state without being governed.
Regarding the enquiry of the financial crisis in the state where huge amount of money were withdrawn during code of conduct Gaikhangam congratulates the government for forming an enquiry committee.
He demanded the enquiry committee to be a high level committee which was chaired by a high court judge.
Gaikhangam further questions the stage of the probe done by the enquiry committee and also demanded to publish the report of the enquiry in white paper for the public interest.