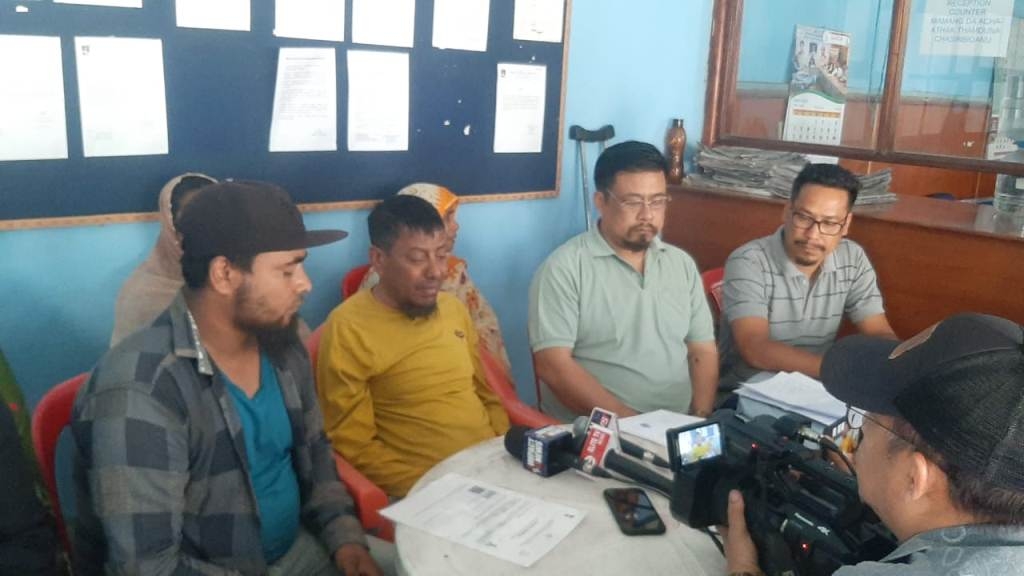 IT News
Imphal, Mar 16:
A physically challenged person was allegedly assaulted by police personnel of Irilbung Police Station for failure to withdraw complaint lodged by him at the police station.
According to the advisor of the 'Disabled Development Association Manipur' (DDAM), Dr. Y Kiran, Md. Abdul Hekim S/o, Late Junab Ali of Keiroa Makting Menjor Inkhol, who is 85% physically handicapped lodged a complaint at Irilbung Police Station on March 3, 2023, regarding some misunderstanding with some other people. In a press meet held at Manipur Press Club today afternoon, Kiran said that Md. Abdul Hekim was summoned by the Sub Inspector of Irilbung Police Station Md. Hanif Shah and 2nd OC of Irilbung PS Th. Bungbung on March 14 and told him to withdraw the complaint lodged by him. However, as Md. Abdul Hekim refused to withdraw the complaint, the two police personnel allegedly assaulted him.
The victim Md. Abdul Hekim and his family members were also present during the press meet.
Dr. Y. Kiran while condemning the act of the police personnel said that it is unfortunate that the law enforcement agency seems to ignore the Rights of Disabled persons. He further said that the act of the police also appeared to have been enforcing two laws for the common people – One for the poor and the other for the rich and powerful people.
" According to Section 7(4) of the Right of Persons with Disabilities Act, police are entitled to protect the rights of persons with disability and if necessary the police should take prior permission from a duty magistrate to take up precautionary measures for the protection of the rights of the persons with disabilities with any means", Kiran said.
President of the State Platform of Disabled People's Organization Manipur, Md. Yunus khan while talking to the media demanded appropriate action against the two police officials who had deprived the rights of persons with disability.