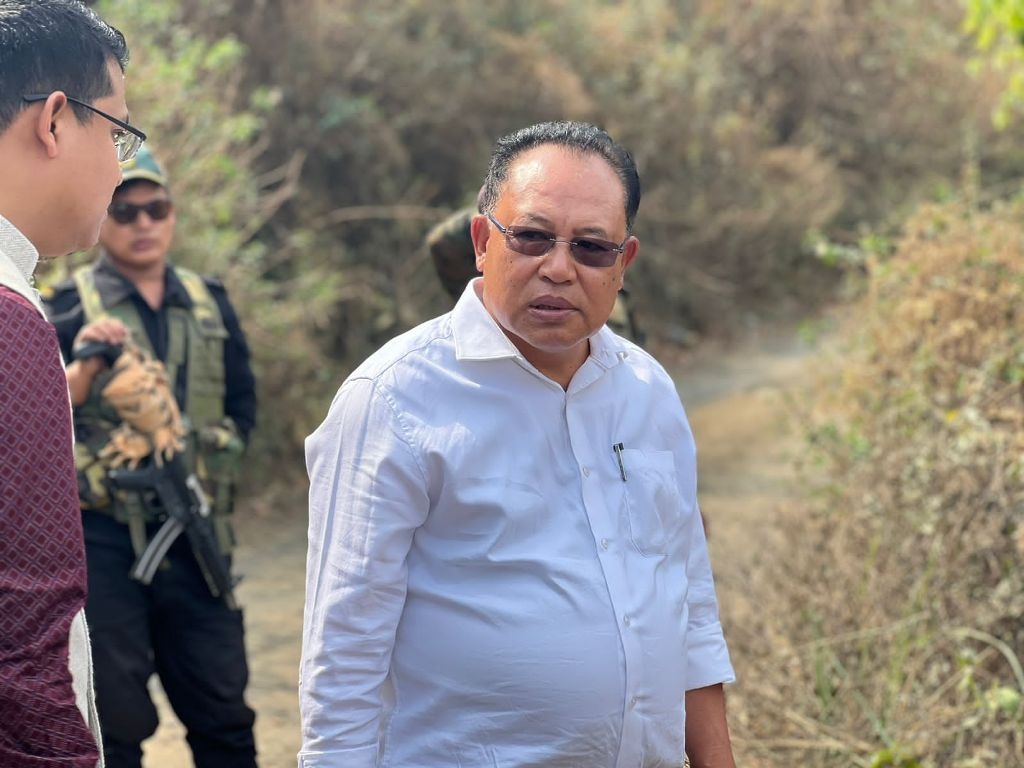 IT News
Imphal, Mar 16:
Minister for Water Resources and Relief & Disaster Management, Awangbow Newmai inspected the dry state of Singda Dam today.
During the visit, the minister checked the fencing works of the catchment area that was taken up at the site. It may be mentioned that there has been a conflict around the boundary of the government land concerning the dam and an amicable solution has been bought.
The Minister said that we need to save Singda because Singda water is supplied to half of the Imphal area. The Minister came for the inspection in order to find out the solution to solve the current water scarcity crisis.
The ministerial team was accompanied by WRD Chief Engineer Remmei Alimmei, officials, and staff of the Department.