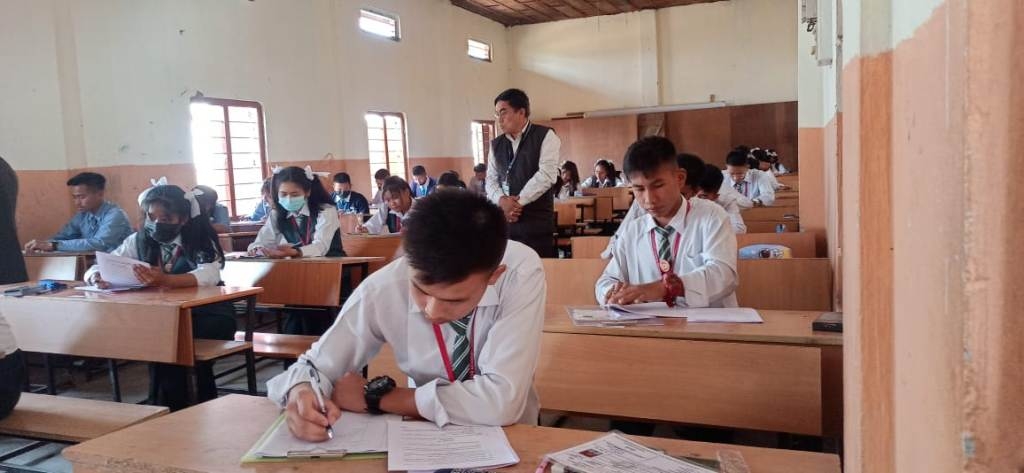 IT News
Imphal, Mar 16:
This year's High School Leaving Certificate (HSLC) conducted by the Board of Higher Secondary Education Manipur (BOSEM) begins today at 158 examination centers. A total of 38,127 students are appearing in the examination. This year's number of students appearing for the examination is less than 1637 from last year and the numbers of students from government schools are more than half the total number of students from private schools.
The total number of students appearing from government high schools is 8130 students and the number of students from Aided schools is 1520 students while the number of students from Private schools is 28,477. 12 number of physically challenged students are appearing in the examination.
Both authorities of BOSEM and the district administrations have taken up strict measures to prevent any untoward incidents at the examination centers and to conduct the exam in a free and fair manner. BOSEM authority had set up 76 inspection teams and 64 flying squads consisting of 4 members in each team, while the District administrations had imposed a prohibition of gathering more than 4 persons and carrying deadly weapons in and around the examination centers under section 144 of the CrPC.
Last year a total of 39,764 students appeared in the HSLC examination.