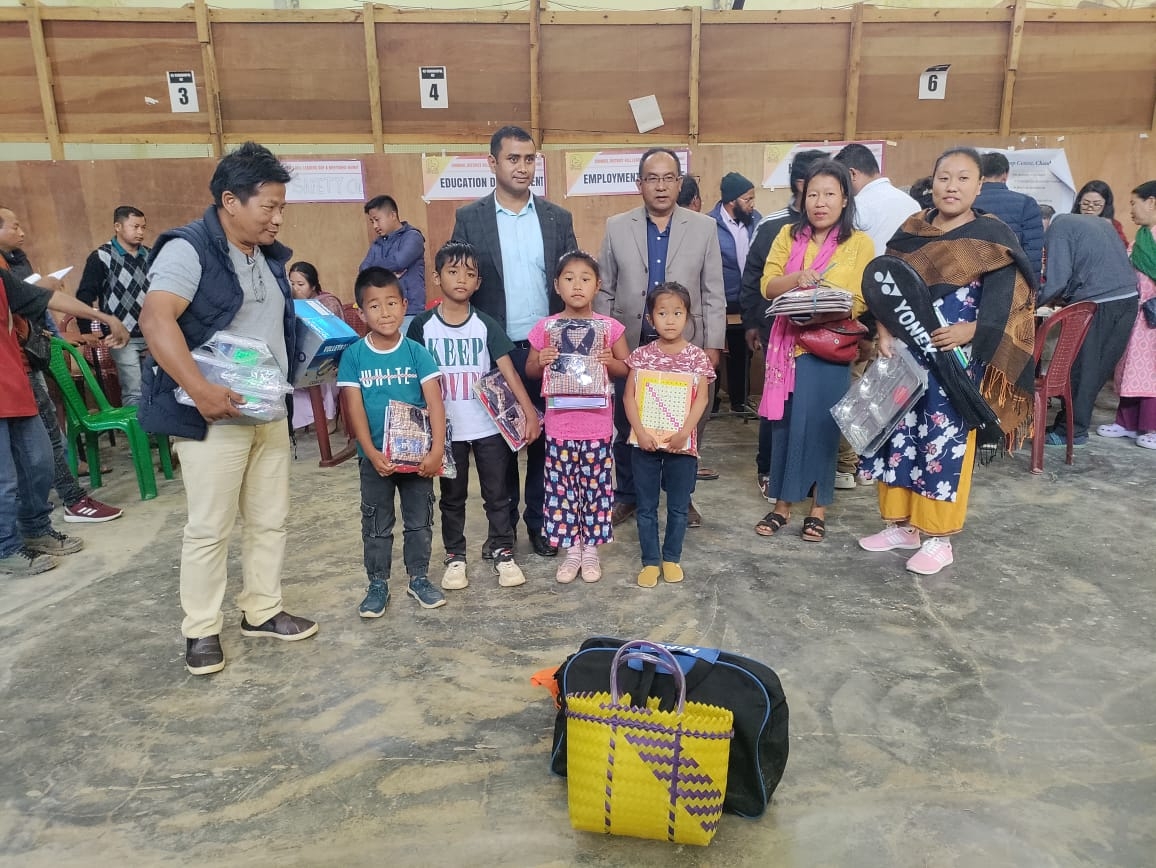 IT News
Chandel, Feb 24:
The District Hill Leaders & Meeyamgi Numit for the month of February, 2023 was held at multipurpose hall, mini Secretariat, DC complex, Chandel today.
As part of today's programme the ADC Chandel Md. Firoj Khan gave away various items to beneficiaries under various schemes of different departments. Under the Zonal Education Office, text books, activity books and uniforms were distributed to students of Lamphou Pasna Aided Primary school. Other materials like Mathematics Kits, Sports materials, like volley ball, badminton rackets etc and MDM plates were also given to the school.
As usual different departments like Health, Social Welfare, Agriculture, ICDS, and all the other departments of the district rendered services to many individuals of the district. Free medical checkups were also conducted by the health department at the venue.
In today's programme and applications of various issues related to developmental works and others were received for further necessary actions..
Today's program was attended by, SDOs DLOs and other officials of the district.