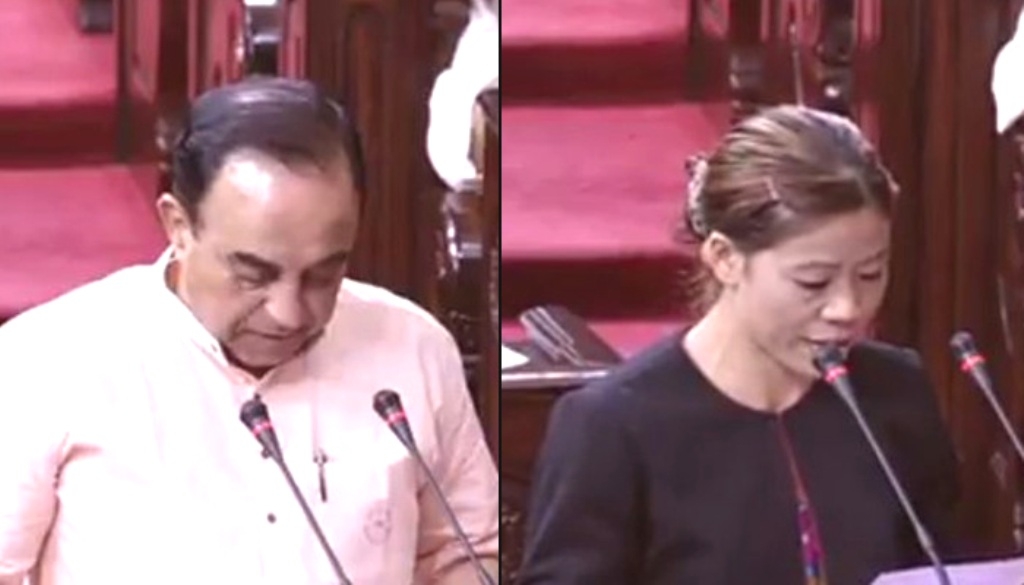 New Delhi, April 26: Olympic medallist Mary Kom and former union minister Subramanian Swamy and were administered their oath of membership of the Rajya Sabha today.
Former MP and cricket commentator Navjot Singh Sidhu, journalist Swapan Dasgupta, Malayalam actor Suresh Gopi and economist Narendra Jadhav have also been nominated by the Prime Minister's Office for the Rajya Sabha membership.
On Monday, nine newly-elected members, of them five from the Congress, were sworn in.
The members from Congress included Anand Sharma, who won his seat from Himachal Pradesh, Ranee Narah and Ripun Bora from Assam, and Pratap Singh Bajwa and Shamsher Singh Dullo from Punjab.
Two members were from the Communist Party of India-Marxist (CPI-M): Jharna Das Baidya from Tripura, and K Somaprasad from Kerala.
Besides, Shiromani Akali Dal member Naresh Gujral and Bharatiya Janata Party (BJP) member from Punjab Shwet Malik were also sworn in.