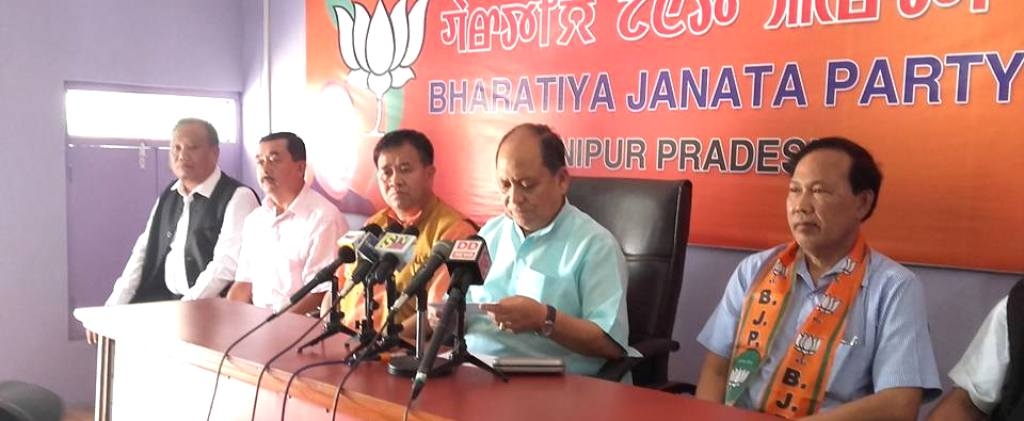 Imphal, April 26: "Launching of the National Food Security Act (NFSA) by the Chief Minister of Manipur is nothing but to siphon off money from food grains meant to distribute to the poor and needy people", BJP Manipur Pradesh President said this while speaking to media persons at its head office at Nityapat Chuthek.
He said the BJP Manipur Pradesh will not allow to loot public property and the workers and all frontal body are ready to put ban to the requisition of food grains including rice from FSC and FCI godown at Sangaiprou. 
Speaking during a reception function for newly enrolled BJP members  viz- H. Bobby Sharma sitting councillor of Uripok Ward no. 5, Khongbomayum Gunindro Singh of Uripok and Oinam Romio of Keisamthong Ward no 13, Th. Chaoba said that how could the ambitious Food Security Act be implemented and reach to the poor and needy when they had not even completed distributing the cards.
He further said for the implementation of the Food Security Act, there should be Fair Price Shop.
The BJP Manipur Pradesh President said that before the FOOD Security Act is implemented name of the beneficiaries should be properly notified through proper channel and make available to all the concern local bodies head.